28 Dec

Posted By
0 Comment(s)
2332 View(s)
Internal hard drives are the primary storage device within a computer system. It typically contains pre-installed software programs along with the operating system and other files. Check out some of the 8 Best Internal Hard Disk For Laptop that helps save data without flaws.
A majority of desktop computers come with multiple internal hard drives, which allows them to offer more data storage. However, laptops can only fit one internal drive, requiring users to purchase additional storage devices to keep more extensive data than the laptop's capacity.
What Is An Internal Hard Disk?
Internal hard drives are held within the computer. The majority of computers have one internal hard drive that comprises the operating system and installed applications. The Best Internal Hard Disk For Laptop is considered to suit every laptop and desktop.
Although Laptop Internal Hard Drive requires less space, desktop computers come with multiple hard drive bays that allow several external hard drives.
Internal hard drives are equipped with two significant connections, one for data and supply power. The data port could have an ATA or SATA interface.
The interface is connected to the hard drive controller in the computer that allows the driver to connect directly with the motherboard. The power connector is connected to an electrical cable powered by the computer's primary power source.
Internal Hard disk Ports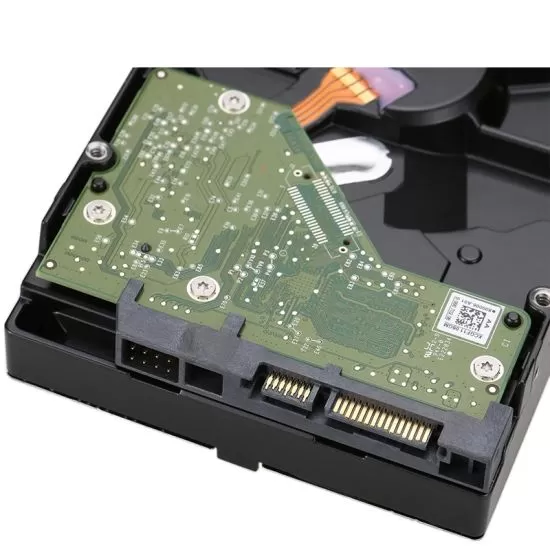 Internal hard drives make the use of 2 ports, one port for data and another for power. The port for data uses either the serial Advanced Technology Attachment (SATA) or an Advanced Technology Attachment (ATA) interface.
It connects your computer's hard drive, which allows it to communicate with the motherboard. Power ports are connected via an extension cable that carries the hard drive's power through the laptop's power source.
Because the internal drive is home to all essential applications on the computer and the user's data when damaged or corrupted, the files might be unretrievable.
This is why it's essential to use a hard disk for backup your data using an online backup service or an external storage device. The Best Internal Hard Disk For Laptop comes with enough ports to suit every component effectively.
What are The Different Types of Hard Disks?
SATA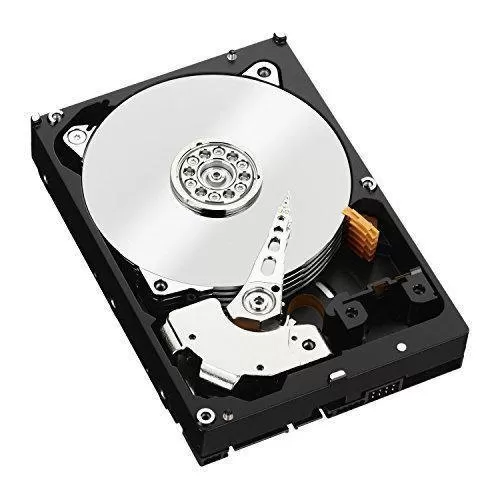 A SATA hard drive can be described as a mass storage device that can be rewritable and is characterized by high transmission speeds and storage capacities that are excellent and unbeatable support for virtually every operating system and computer motherboard.
SATA offers the Best Internal Hard Disk For laptops because of its quality and convenience. It offers the best hard disk for gaming purposes also.
SATA hard drive is installed in laptops, desktop computers, and servers. It's typically easy to identify that your laptop or computer is equipped with a SATA hard drive due to the distinct sound SATA hard drives produce when they read or write data.
SSD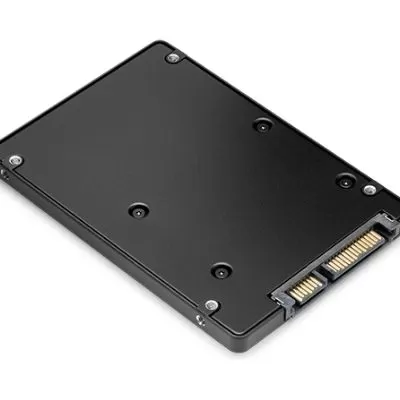 An SSD or solid-state drive is one kind of storage device found in computers. The nonvolatile storage media is used to store permanent data in SSD memory. SSDs substitute the traditional drives for hard disk for gaming, backup on computers and serve the same essential functions as hard drives.
However, SSDs are much more efficient than HDDs. The device's operating system will start-up faster with an SSD, programs load more quickly, and data is saved quicker. The Best Internal Hard Disk For Laptop is often judged based on the technology.
A typical hard drive consists of a spinning disk with a read/write head mounted on a mechanical arm known as an actuator. An HDD writes and reads data using magnetic. The properties of magnetics, however, can cause automatic breaks.
NVME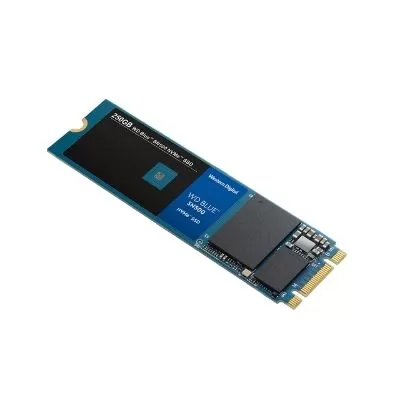 NVMe (nonvolatile memory express) is a brand new transport and storage access protocol for flash and next-generation solid-state drives (SSDs), which provides the fastest throughput and highest response times, yet for all types of business tasks.
In both businesses and consumer apps, users are demanding ever-faster response time, while apps themselves become more complicated and resource-dependent.
NVME offers an extraordinarily high-bandwidth and low-latency user experience to provide a low-latency, high-bandwidth user experience. The technology is known as the best hard disk For gaming requirements.
The NVMe protocol connects to flash storage using a PCI Express (PCIe) bus that supports hundreds of thousands of command queues in parallel. Therefore, it is much quicker than hard disks and traditional all-flash systems restricted to only one command queue.
Check out the Refurbished FUJITSU 600GB ST600MP0006 model SAS hard disk price online.
8 Best Internal Hard Disk For Laptop
Western Digital VelociRaptor
Seagate Exos X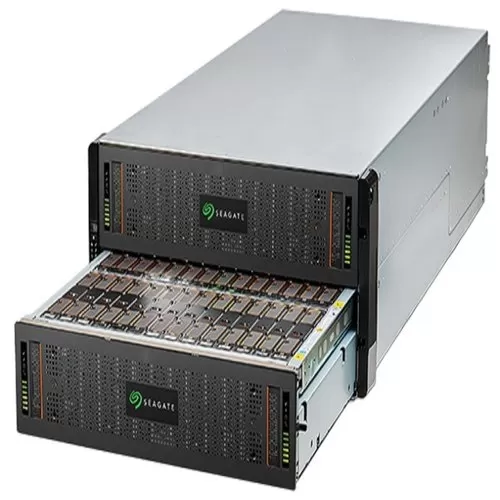 There is a variety of Best Internal Hard Disks For Laptop available. Exos X ranges from 1TB hard disk to 16TB, with the highest-end X16 models featuring a capacity of 14TB as well as 16TB. It's easier to locate the X16, but it's not the only option.
The X10 model (a one-step down) and the X14 are also available. In all that, Exos X16 is the best choice. Exos X16 can handle 550TB of annual workload and is equipped with an average Time Before Failure (MTBF) of 2.5 million hours.
That's quite impressive. Seagate also offers a warranty for five years.
Seagate IronWolf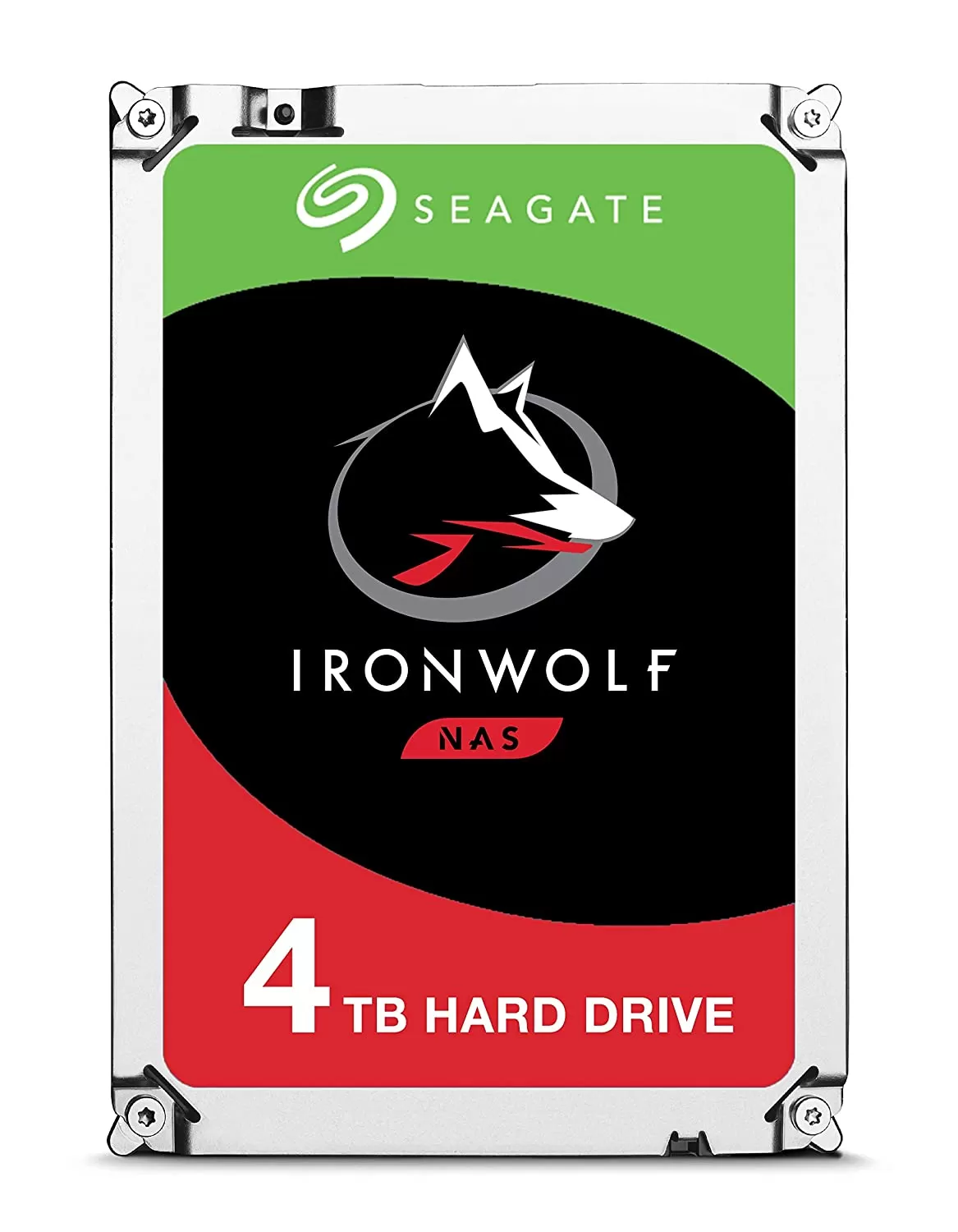 What happens when you're not searching, hard disk for gaming but something to store all your important documents? This is why the NAS Drive is available. It provides the Best Internal Hard Disk For Laptop, especially when you have heavy-duty tasks.
When you're building your own or purchasing one already in place, you'll require some hard drives to back everything up. The one I recommend is the IronWolf from Seagate.
I use them in my personal NAS, and they're excellent. These drives are different from desktop-style HDDs as they're made to operate 24/7 while maintaining an increased performance quality.
According to Seagate's website, the IronWolf can be purchased in sizes ranging from 1TB to 16TB and comes with a three-year warranty. It also has an IronWolf Pro line but is targeted at the professional and business scale.
Seagate BarraCuda Pro
We have the Seagate BarraCuda Pro series of mechanical hard drives similar to the WD Black. Seagate provides some of the Best Internal Hard Disks For laptops.
The Pro series boasts Seagate's highest warranty and reliability and a more extensive guarantee than the regular BarraCuda -- and, again, we'll discuss it shortly -The Pro series is designed to endure for many years to come.
Western Digital Blue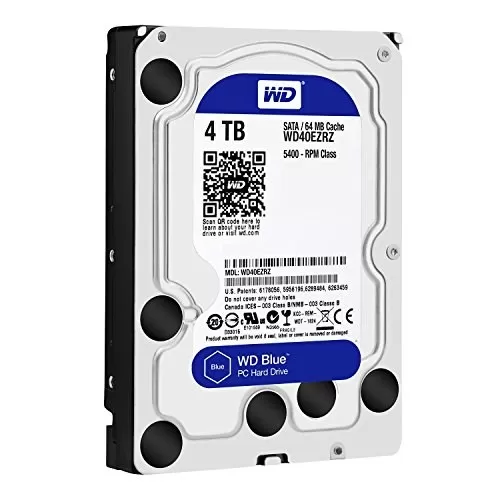 The latest to hit the market after those of BarraCuda is that of WD Blue, which is Western Digital's more affordable series of HDDs. They're pretty similar to the BarraCuda but typically cost just a few dollars more on average. Western Digital generally has had better reviews for reliability.
It's like the WD Blue is to the Black, similar to what it is to the Black as the BarraCuda Pro is in the Pro. It's the same drive but with a lower warranty and some performance tweaks removed to reduce costs.
This is fine, but Western Digital needs to keep an eye on Seagate and lower its prices slightly to remain ahead of the pack beyond just brand loyalty. The Best Internal Hard Disk For Laptop always comprises quality and cost without compromising.
Seagate FireCuda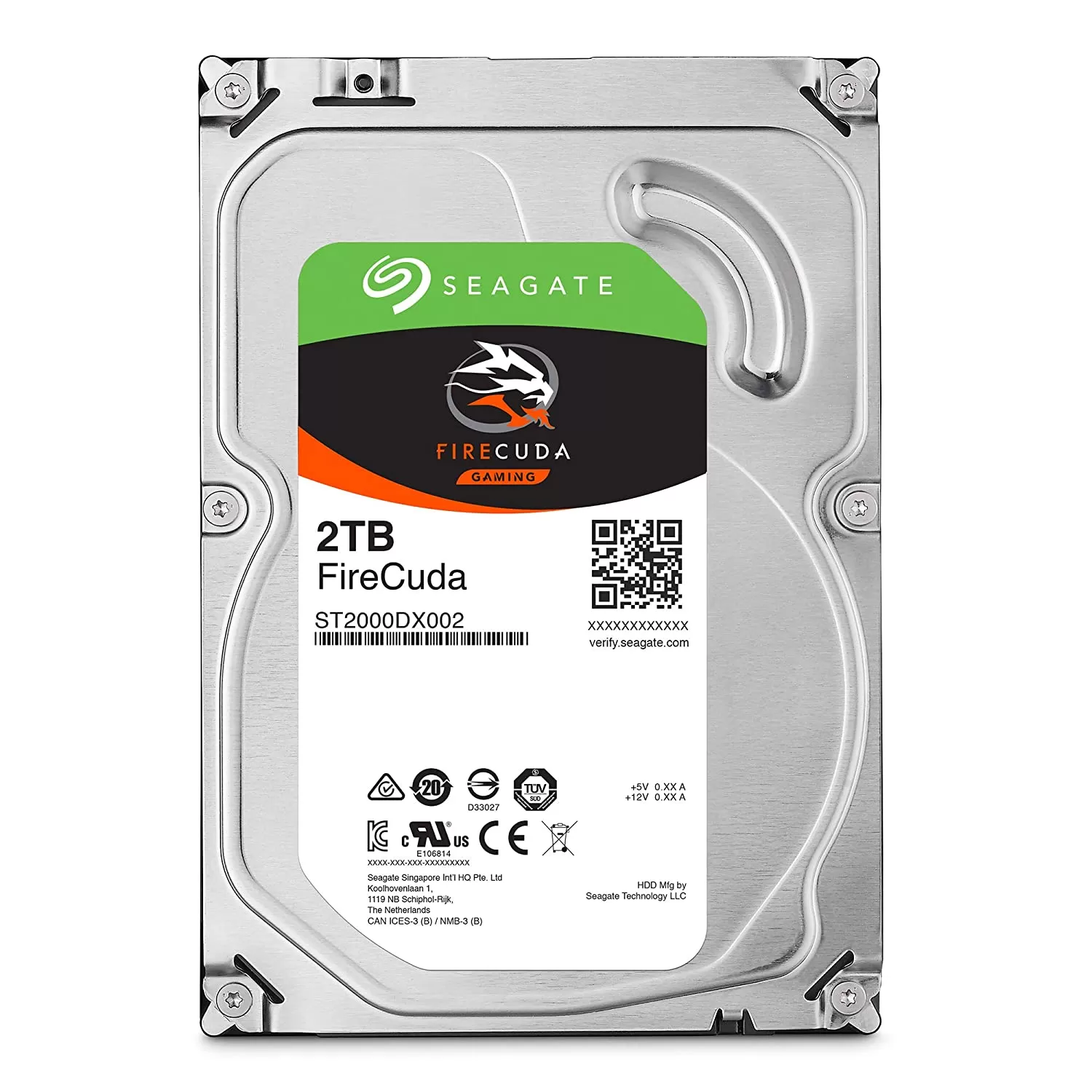 A bit of a soft drive, but not an SSD, The Seagate FireCuda blends both Laptop storage devices types into one device, which is and is an SSD or SSHD, as you prefer to call it. It comes with an integrated 8GB NAND with 2TB hard disk for gaming and conventional storage to create an upgraded drive.
The flash unit increases write and read speeds. With SATA 6Gb/s connectivity on board, Seagate promises a 140MB/s read speed. With 5400 RPM, the drive is quieter and produces less heat.
The advantages of the 8GB NAND may not be immediately apparent since the drive recognizes your most frequently used apps and speeds uploading them. In the case of games, it can aid in initial loading times once you've played the game several times.
It's easy to be enthusiastic about the possibilities of this drive. However, the SATA SSD will still outpace the competition by a substantial distance.
Western Digital VelociRaptor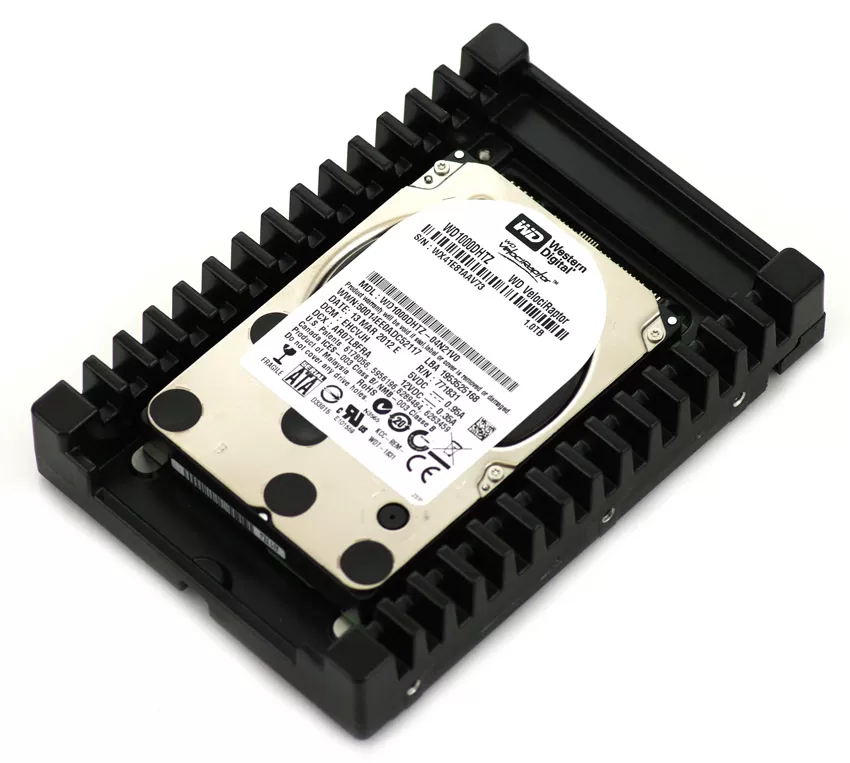 If you're looking to get top-of-the-line HDD performance, take a look at the VelociRaptor by Western Digital. Western Digital is a massive name in the market for hard drives that is best known for its many product categories, including internal purposes.
There are various Western Digital Best Internal Hard Disk For Laptop options available that include Blue for budget-friendly, Red for NAS, Black for performance, and Purple for surveillance. Still, the 10,000 RPM VelociRaptor is the most popular in the field of hard disk drives.
However, it is expensive and available in smaller capacities, but the SSDs do not match it in quality. Its 2TB Kingston A400 SSD, for instance, is about the same amount and, through this drive, is more than twice the size. There's no place for a purpose such as this.
Seagate BarraCuda
If you're looking to cut costs, this Seagate BarraCuda is the best choice. Its value is nothing to be sniffed at. It is a step ahead of its Pro counterpart BarraCuda, and the standard BarraCuda comes with exactly 7200 RPM speed of rotation, SATA 6Gb/s, and ample storage options.
There's not much to say about this. Indeed, you cannot surpass the value of the BarraCuda, as reports suggest that the drive's reliability has significantly improved over the last few years.
One of the most significant negatives from all the reviews is that it doesn't have reliability when it comes to random speeds for reading and write speeds - which is arguably a better indicator of real-world usage.
Western Digital Black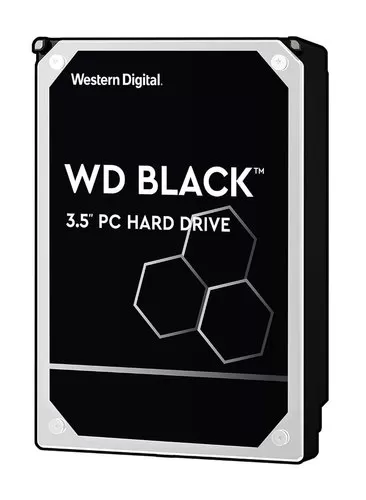 Western Digital's best collection, The Blackline, represents the very best that it can provide with mechanical hard drives. While they're not the fastest performing that the FireCuda and the WD VelociRaptor beat out,
The Black drives are reliable and reliable. They're excellent for storage, particularly for games that don't have to load fast like single-player games.
What Is The Best Way To Choose An Internal Hard Disk?
Storage Capacity
HDDs are available in many capacities, with the maximum capacity maxing at 18TB for each drive due to physical limitations. SSDs can't store the same amount of space. Consumer-grade SSDs have a maximum capacity of 5TB for each purpose.
Transfer Speeds
There are many factors involved to define Best Internal Hard Disk For Laptop. It determines the efficiency of standard consumer HDD; however, the number of revolutions per minute (RPM) is crucial. More RPM means more data transfer speed into and out of the drive.
It is possible to ignore any drive's SATA speed. For instance, a modern movement could be 3.0GB/s and 7200 RPM. The first number indicates the SATA rate and is how fast the theory says the SATA connection can achieve that.
No HDD can transfer data at this speed. But, a drive with 7200RPM is always faster than a drive with 5400RPM.
Cache Space
If a drive requires the transfer of data between one area or drive area to another one, it makes use of a section of embedded memory known as"the cache (or buffer).
An enormous cache allows the data to move quickly since more data is stored simultaneously. Cache Space is similar to most of the Best Internal Hard Disks For Laptop. Modern HDDs can range between 8MB and up to 256MB.
Access Times
Traditional HDDs contain several other variables that affect performance, including the amount of time required for the reader to be in a position to read or write information to the drive.
It's the fact that two 7200RPM drives may operate differently (e.g. one might be slower when repositioning the reader); however, there's no standard way to evaluate access times. Additionally, most hard drives function at similar performance nowadays and don't have to worry about this specific issue.
For SSDs, ensure that you have the speed for sequential read and write (also known as sustained write and read speeds). If those rates are not exceeding the SATA connector's maximum speed, which most probably will, you'll be fantastic.
Failure Rate
Because HDDs are assembled of moving parts, wear and tear are expected over time. However, not all HDDs are worn at the same speed, because specific models are more likely to be destroyed within 12 months, and others can last for over six years. It is your responsibility to investigate this per model before making a purchase.
Conclusion
A computer's hard disk is an essential element because it holds the user's program and large personal files. It is necessary to check out Best Internal Hard Disk For Laptops before buying an HDD for yourself. It's used for hard disk gaming also.
Even if most of the computer's components are easily changed, because the information cannot be saved if the drive fails. It is therefore advisable to regularly back up the files stored on an internal hard drive by using an external storage device or Online backup system