11 Jan

Posted By
0 Comment(s)
3495 View(s)
Solid-state drives (SSD) are the latest technology for storage devices used in computers. SSDs and HDDs are storage devices, and SSDs utilize flash-based memory, which is quicker than a conventional mechanical hard drive. Check out some of the 10 Best SSD for laptops that help in offering high performance.
Moving onto an SSD is among the most efficient methods to boost the performance of your PC. Learn about how SSDs function and how you can maintain them in optimum condition using an advanced tool to boost performance.
Laptops, high-performance servers, desktops, computers, or any other device that requires information to be delivered in real-time may benefit from the use of solid-state drives—some of the best SSD for gaming laptops help in offering flexibility quickly.
These characteristics make enterprise SSDs ideal for off-loading the reading of transaction-heavy databases. They can also assist in lessening the impact of boot drive storms using virtual desktop infrastructure or in an array of storage to store data that is frequently used locally, using a hybrid cloud.
What is an SSD?
An SSD, also known as a solid-state drive, is a storage device used in computers. The non-volatile storage media store permanently stored data on SSD memory. SSDs replace the traditional drives for hard disks (HDDs) within computers and fulfill the same essential functions as hard drives.
However, Best SSDs for laptops are considerably more efficient. With an SSD, the device's operating system will begin to boot faster, and programs load more quickly, and data can be saved quicker.
A conventional hard drive consists of a spinning disk with a head for reading and writing on a mechanical arm known as an actuator. An HDD writes and reads data using a magnetic force. However, the magnetic properties could lead to mechanical break-ups.
Companies with a rapidly growing demand for more efficient output and input (I/O) have driven the growth and use of SSDs.
Because SSDs provide less latency than HDDs and a higher speed of operation, they can handle heavy reads and random workloads.
The lower latency comes from the capacity of flash SSD to instantly and directly read data from data stored.
What Are the Different Types of SSD?
SSD SATA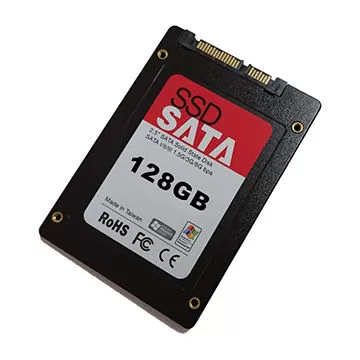 SSDs that are SATA-based SSDs are also ideal for older machines that don't have the latest SSD connectors and possess SATA drives connection.
An excellent way to accelerate the performance of an older laptop or desktop is to replace the spinning hard drive with the new one, which will increase the capability of the computer to read/write data, perhaps five times.
SATA is an established model that has been continually updated and is now in three significant models: SATA I, SATA II, and SATA III.
SATA is an acronym that stands for "Serial Advanced Technology Attachment. When it comes to SSD kinds, the SATA types of SSD is one of the most sought-after currently and one of the very first SSD models that hit the market. We have to use SATA SSD for gaming purposes also.
Its dimensions are 2.5 inches, the exact dimensions of the traditional HD and the same connector design.
PCIe SSD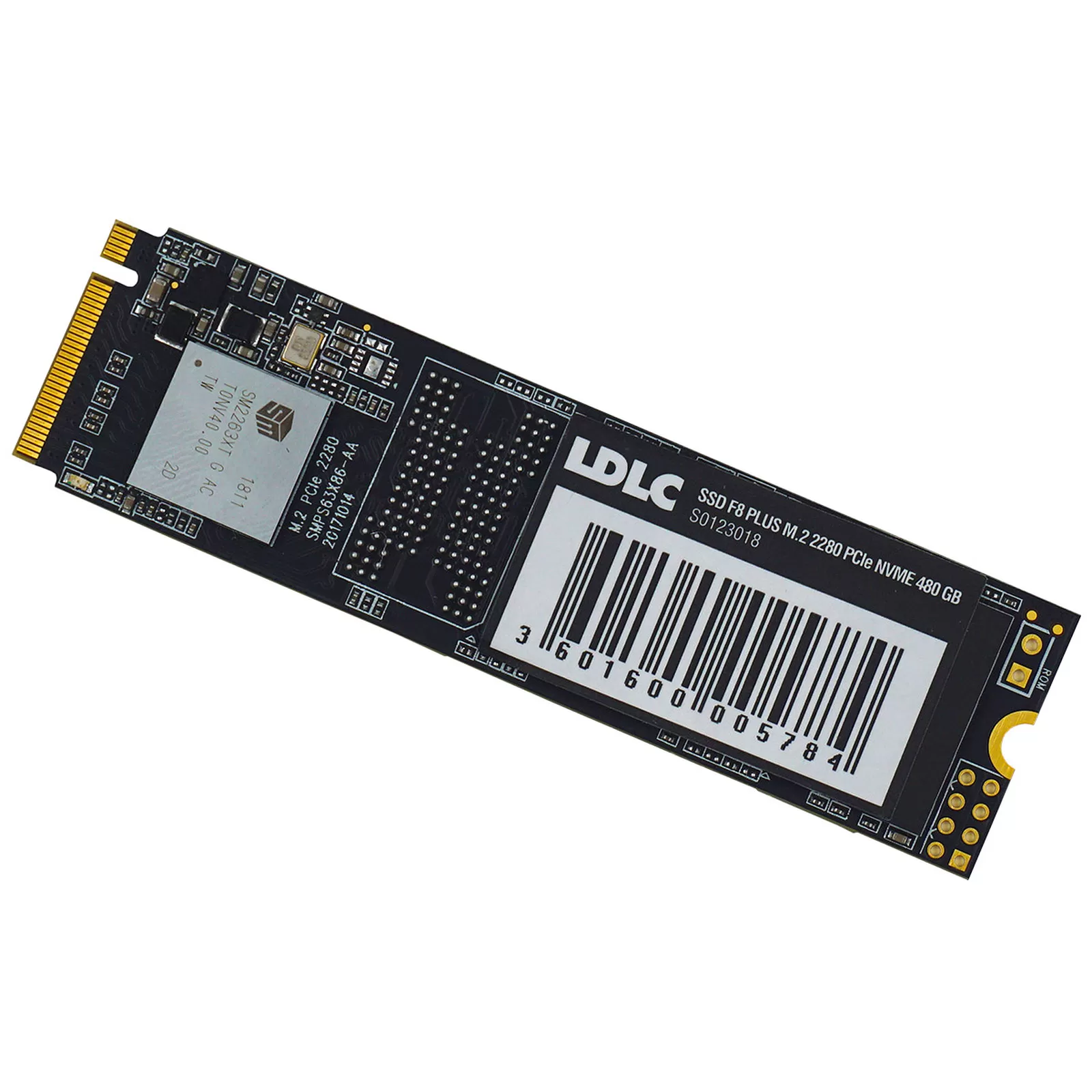 PCIe SSD is one of the kinds of SSD hard drive. A PCIe SSD is connected to a computer using a PCIe interface. PCIe SSD is a brand new method to boost the speed of SSDs (SSD) for storage devices and servers.
PCI Express, abbreviated as PCIe or PCI-e, is a short form to mean Peripheral Component Interconnect Express. As a high-speed computer extension bus protocol, PCIe can replace the older PCI, PCI-X, and AGP bus protocols.
PCIe is an open motherboard interface that can be used with computers with graphics cards, hard drives, SSD, Wi-Fi, and Ethernet hardware connections.
M.2 NVMe SSD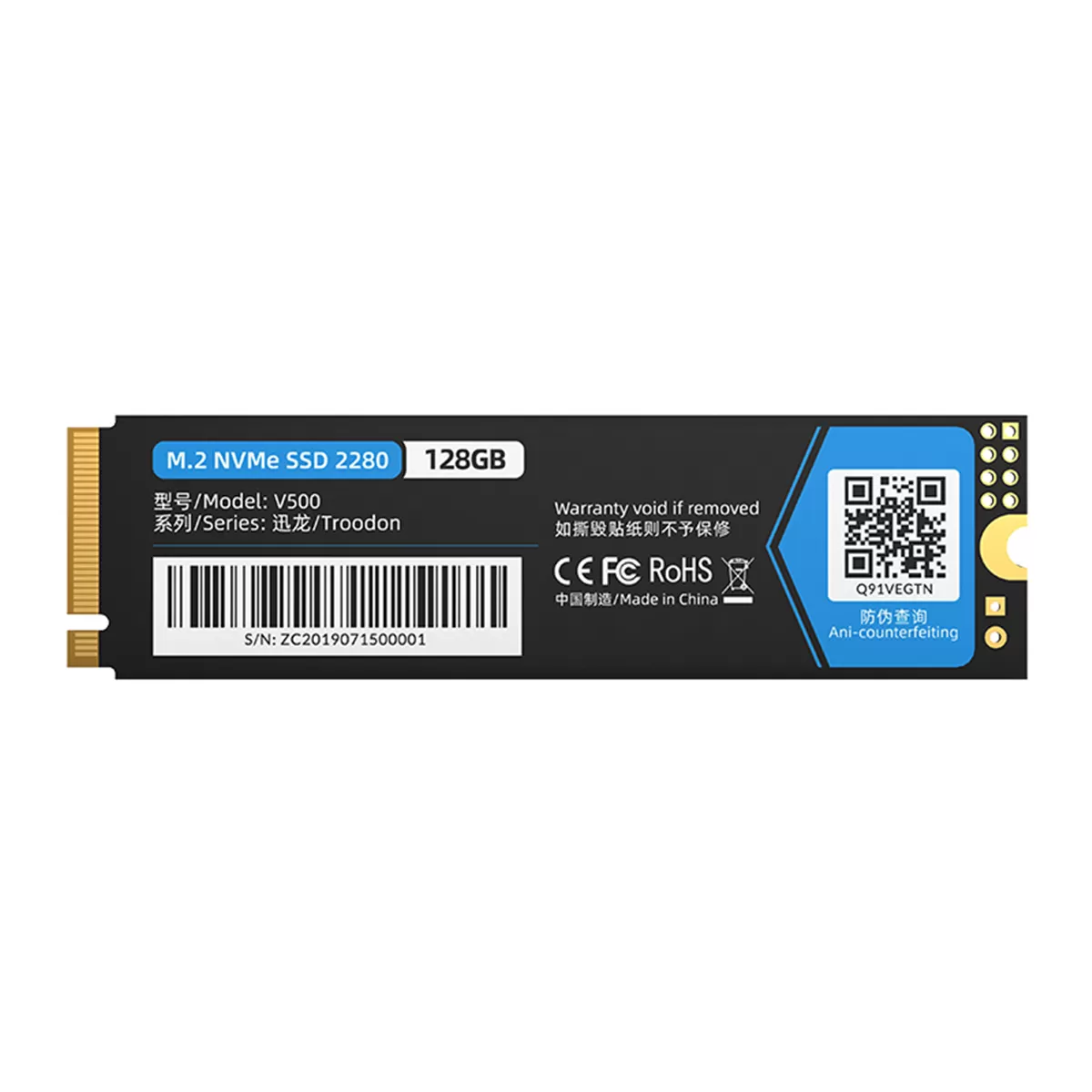 NVMe is a form of SSD that is the acronym for Non-Volatile Memory Express (NVMe) is five times more efficient than SATA SSDs due to its protocol for SSD that permits data exchange speeds of up to 2600 Mbps.
NVMe SSDs were developed much later than SATA ones and were initially designed specifically for graphics cards; therefore, they're swift.
The goal here is to improve the device's performance with the help of the Best SSDs for laptops. An M.2 NVMe SSD gaming will have a higher data transfer speed (compared to a SATA SSD) because of the connection of this protocol to PCI Express, the latest and most efficient technology.
They cost more than SATA and use more energy. Businesses of large-scale, highly functional computers and large servers make use of NVMe. It also utilizes flash memory and cuts down on I/O Bridge and latency.
The speeds of NVMe drives can go up to an interface speed of 32 Gb/s, with 3.9 billion GB/s of throughput. This is extremely useful when working on something that requires lots of disk speed, such as video editing or gaming at high resolution. It can store data as high as 4TB
Top 11 Best SSDs for Laptops
Western Digital BLACK SN850
The Kingston KC2500 M.2 NVMe SSD
Lexar NM 601.
Samsung 970 EVO Plus
WD Blue S550
CORSAIR MP400
ADD LINK S70
INTEL SSD 665P
P1 CRUCIAL
ADATA XPG SX8200PRO
SABRENT ROCKET
Western Digital BLACK SN850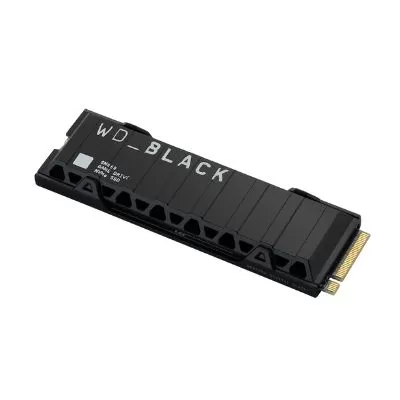 Western Digital is one of the most well-known names in the field of storage and ranks among the best SSDs for laptops. The WD Black SN850 is sure to allow you to make maximum use of your PC's performance and SSD for gaming purposes also, no matter if you're a gamer or PC professional.
So, what is it that makes this fantastic? It comes with speeds of up to 7,000MB/s for reading/ writing speeds as high as 4,100MB/s.
It comes with an additional heatsink to support AMD ryzen. The product gives out a choice of 512GB, 1TB SSD, and 2TB.
The WD_BLACK Dashboard gives you an easy method to monitor and upgrade the drive, and the gaming mode can improve the performance to cope better with the demands of gaming.
Anyone who has a customized gaming laptop will be amazed by the features this SSD offers.
The Kingston KC2500 M.2 NVMe SSD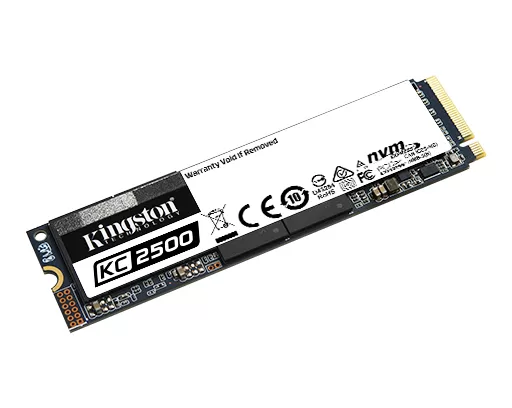 The Kingston KC2500 M.2 NVMe SSD is the best SSDs for laptops, according to T3's opinion available today, and it does display it. This ssd for gaming is the best for gamers.
It is priced a bit higher for each capacity level compared to other brands, which means it's not the most affordable option for those who are price-conscious but to those looking for the most performance, it's a great choice.
Lexar NM 601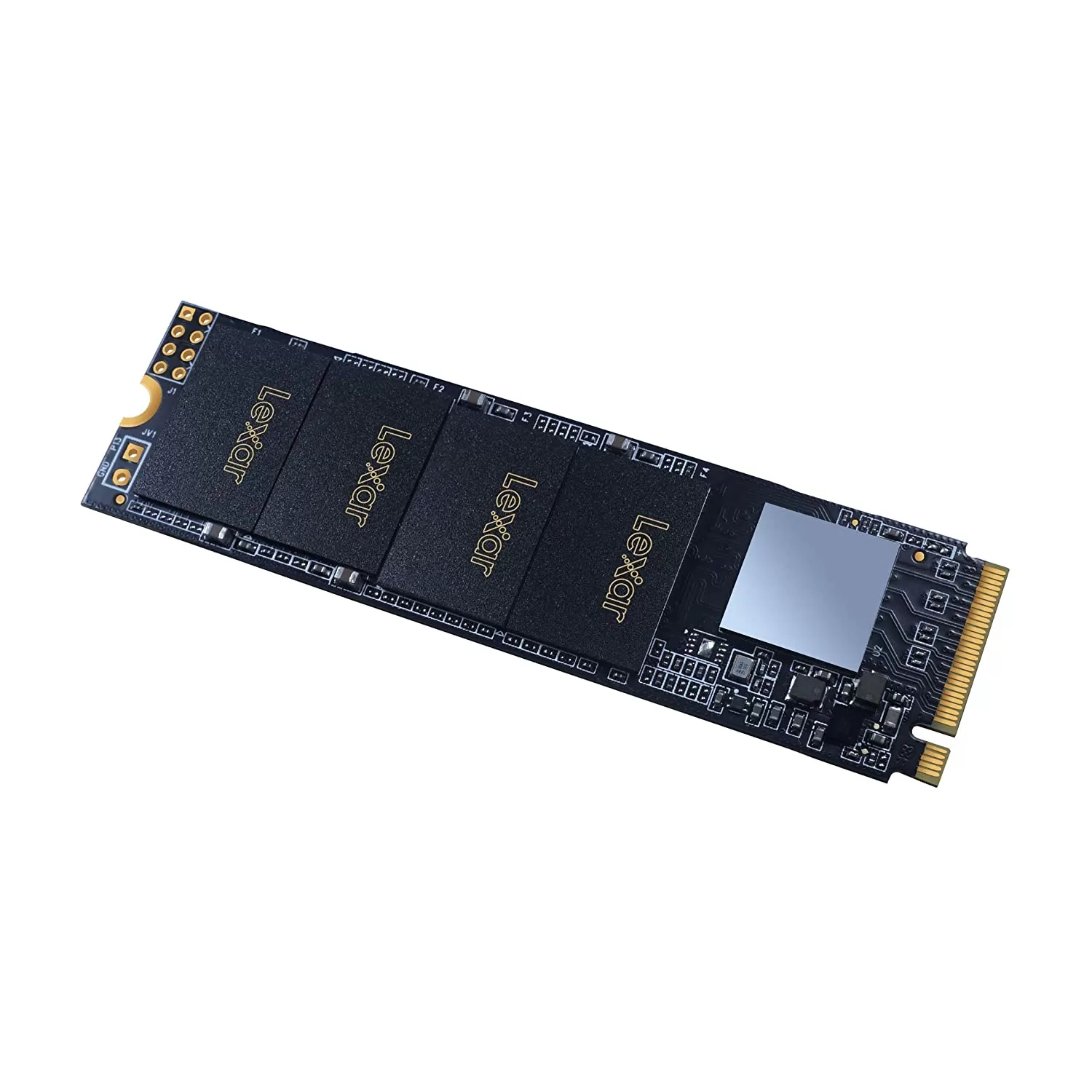 Three capacities are offered, including 500GB, 250GB, and 1TB, and writing and reading at lightning-fast speeds. The Lexar NMM610 M.2 NVMe SSD is an appealing option for those who love to write.
In fact, With the maximum speed for reading of 2100MB/s and writing speed of up to 1600MB/s, it's simple to understand the reason why PC gamers and creative professionals would choose the Lexar N610 because although these speeds are the fastest in their class, they're pretty impressive.
Modern AAA games such as Cyberpunk 2077 load fast on the NM610 and transfer open and edit colossal video and image files smoothly. If you're often editing videos and working with Adobe Photoshop, then this is the perfect system.
Samsung 970 EVO Plus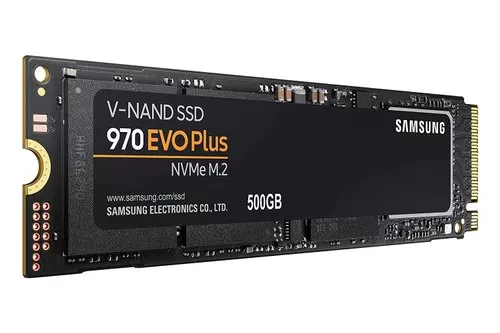 Beyond Samsung 860 Evo, the 970 EVO Plus is reliable, solid, and quick. The read speed tops out at 3,500MB/s, and the price isn't likely to frighten you. It's not often that you can get such a combination of speed and cost, so this deserves to be included in our top SSDs for 2021.
This PCIe M.2 slot is one of the Best SSDs for laptops and ideal gaming devices. It is also suitable for any other high-powered computer setup, such as a video editing rig and image editing, as an instance.
Make sure to look over some Samsung SSDs like Samsung 980 pro before deciding if this one is the right one.
WD Blue S550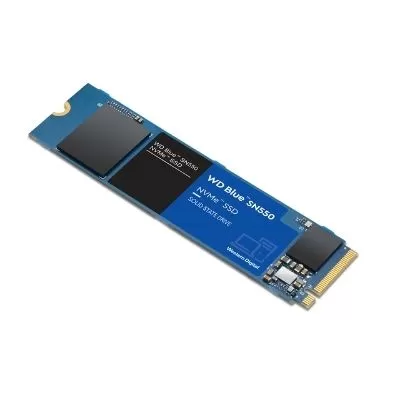 When buying an SSD usually involves balancing speed and cost. You do not want to invest too high, but you'll need good speed, too. Blue SSDs from WD solve this issue very well.
WD colour labels its storage products according to the market segment. Therefore Green models are the cheapest offerings, Black are for the most avid gamers, and gamers and Blue models are suitable for all of us.
Blue SSDs are reasonably priced and don't pay attention to the RRP. They're often sold at more price, and if you're not looking to shell out a lot of money to obtain the most efficient speeds of transfer and storage capacity, they're great choices.
If you're looking to speed up your laptop or create small-sized PCs, The WD Blue is a great SSD that offers decent performance for an affordable price.
CORSAIR MP400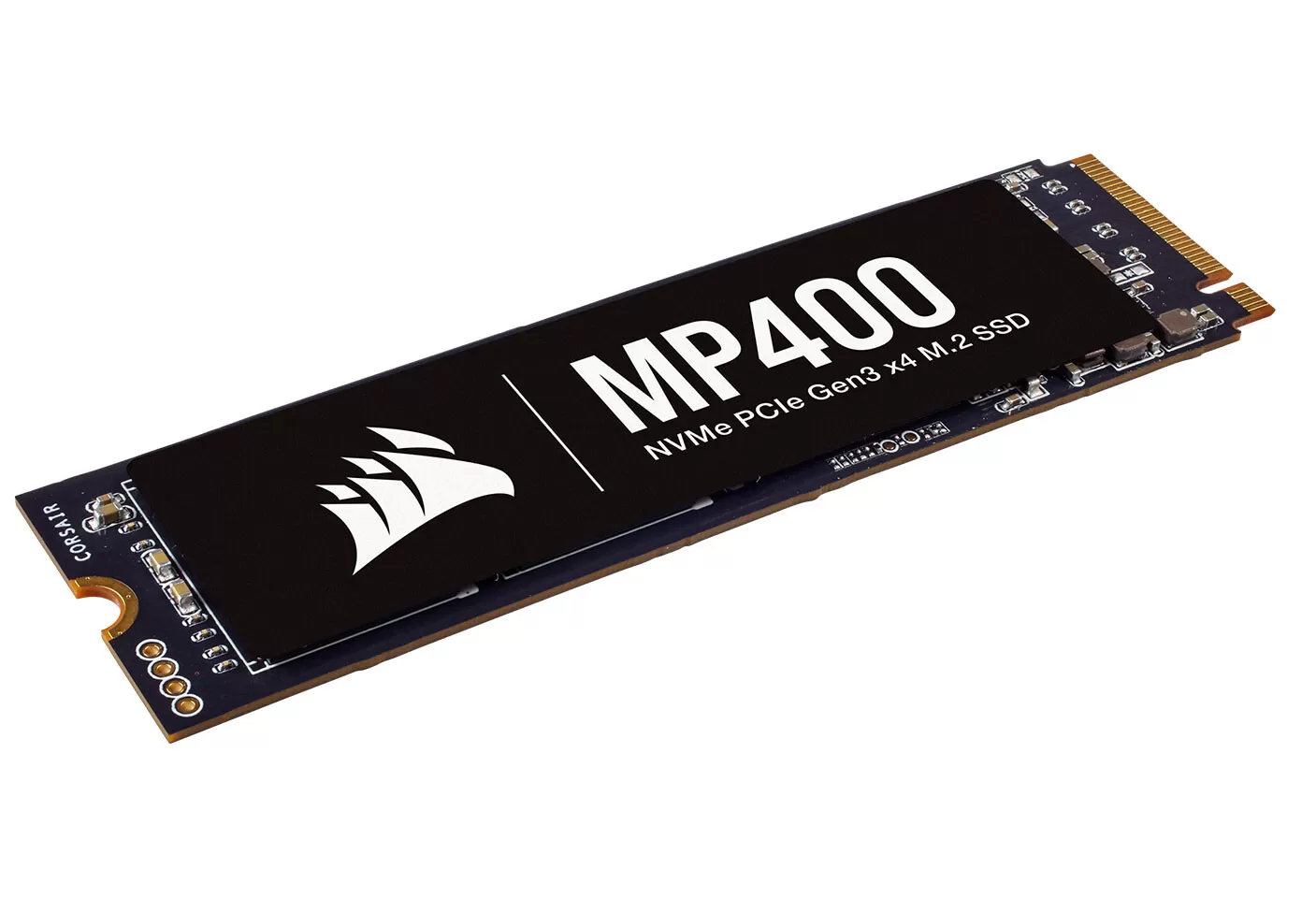 With capacities of 1TB up to 8TB, you'll never run out of space when you have the Corsair MP400 on your computer. However, larger capacities don't always translate to less performance,
The MP400 provides sequential read speeds of up to 3,480Mbps and sequential write speeds of upto 1,880MB/s for its 1TB model 8TB version offers the same rates for reading and write speeds up to 3,500MB/s.
This means it's swift, and it's also substantial, and also relatively cost-effective. What's the problem?
ADD LINK S70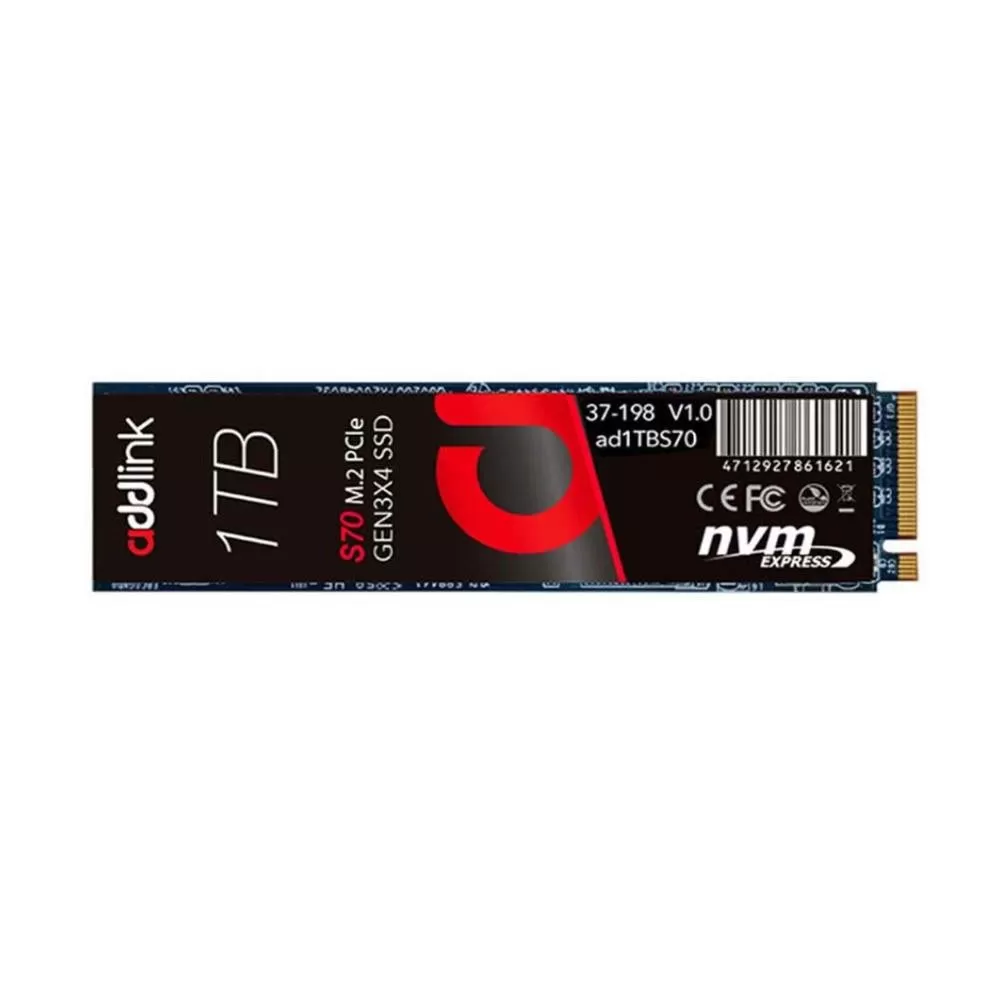 AddLInk S70 is Compatible with a variety of laptop and desktop systems. The Add link S70 SSD is an absolute winner among Best SSDs for laptops for internal storage. It has won the hearts of many people's attention for its reliability and speed, and it's specially designed to tackle high-demanding computing tasks.
Although Add link might not enjoy the same level of popularity as the other companies on our top 10 list of SSDs to buy in the year 2021, you can't deny that this is a top-quality PCIe 3.0 NVMe M.2 SSD, regardless of whether you're building a system to play games or edit video.
The speed of reading for Add links S70's read speeds. Add link S70 goes all the way to 3,500MB/s depending upon the size of the SSD you purchase. Solid components make up the drive the Best SSD for gaming. It's a device that you can count on and is helping lower prices across all of the SSD markets.
INTEL SSD 665P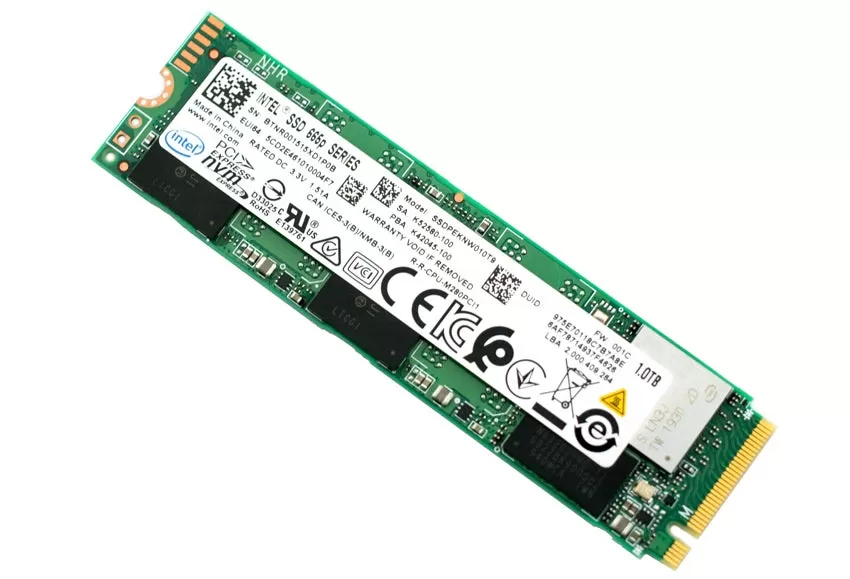 In the 600 lines of storage products, Intel has introduced the most recent QLC (quad-level cells) flash storage technology to the masses. It is an affordable and solid SSD option for those who want to build their systems with an Internal SSD for a laptop.
It is small, cost-effective, efficient, and fast, and therefore (depending on your configuration and the features you require from the drive), you may not have to search for another purpose. It works with laptop and desktop configurations; it is an upgrade from the (now more affordable) 665P.
Although the maximum read speed of 2,000MB/s isn't the Best SSDs for laptops, it still does not outdo the competition concerning raw specifications. However, you'll still get an outstanding SSD for the price and usually purchase it at a reasonable price as well. The included Intel software makes maintaining it easy as well.
P1 CRUCIAL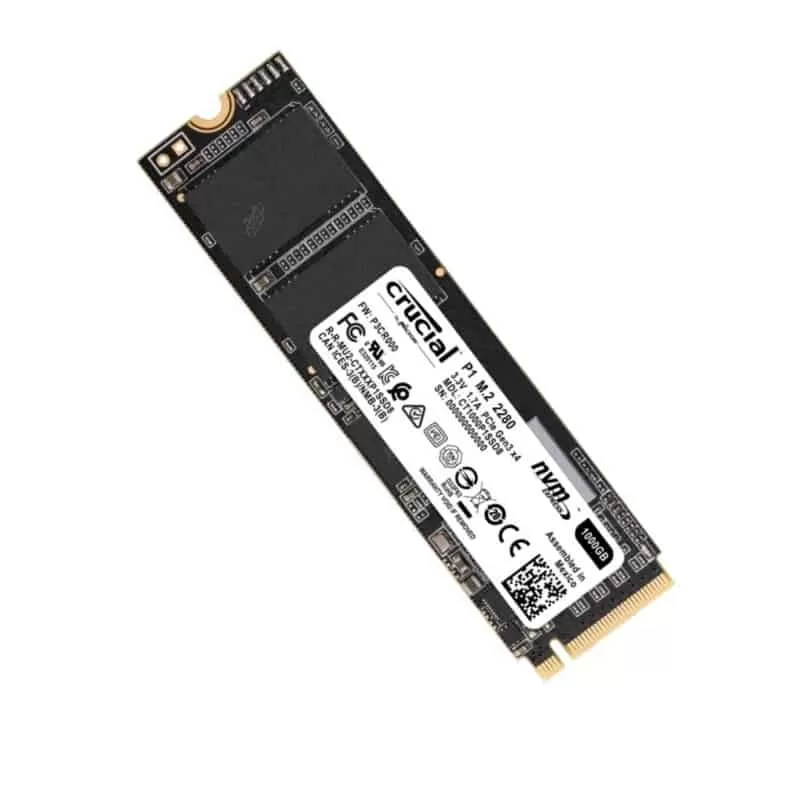 With read speeds that are sequential, like 2,200MB/s and a storage capacity that can reach 2TB in power, this SSD comes from crucial and is an excellent option for those looking to get an extra boost from their drives but don't want high prices for it. It's not ideal for intensive usage but is excellent for everyday demands.
Crucial P1 uses the same quad-level chip (QLC) technology like the Intel P665p that we've previously reviewed.
It could be a better value in the light of prices you can find on the internet. It's always a good idea to take a look at SATA M.2 SSD before purchasing.
ADATA XPG SX8200PRO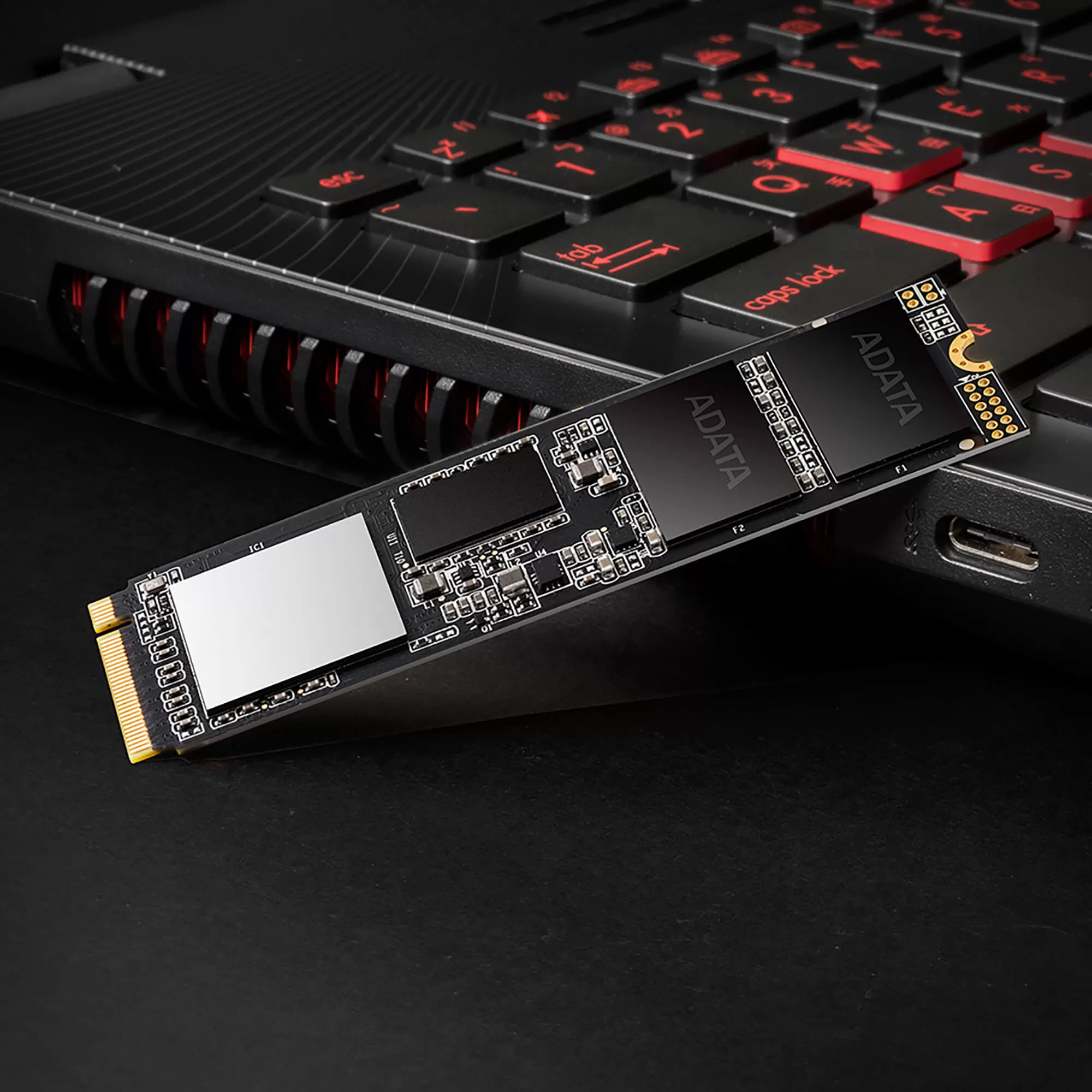 It's the Adata XPG SX8200 Pro ticks all the boxes you'd like to tick when shopping for the top SSD of 2021: It has a high score in regards to the performance efficiency, endurance, and value it offers, so it's worthy of a place in everyone's list of choices.
The capacity is 2TB at the top, which should provide enough for most people, although the best quality options could be found at lower degrees. It's fast and responsive, too, with a maximum reading speed of 3500MB/s, ranking it among the highest available.
The product is the kind of SSD device that's repeatedly been a top performer in benchmarking tests. It's suitable for everyone, from video editors to gamers, without issues regarding long-term reliability. It also comes with a heat spreader inside the box if your setup requires one.
SABRENT ROCKET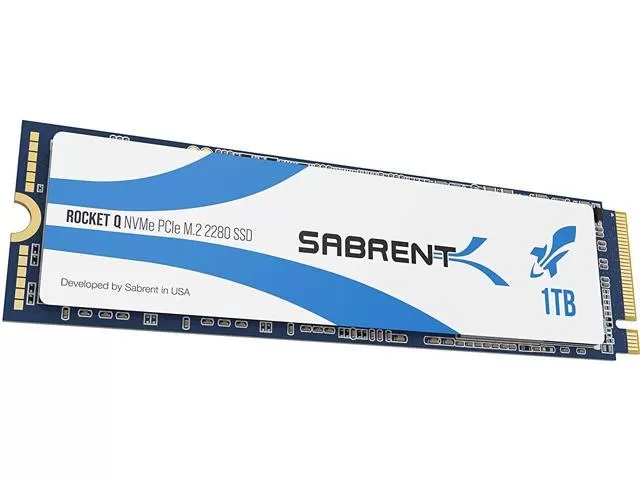 The notable thing about this particular Sabrent Rocket SSD is that it is compatible with the PCIe 4.0 interface, which is beginning to be used more frequently on components and computers. This interface could theoretically increase the amount of data bandwidth accessible on the SSD.
It is essential to have a compatible motherboard to enjoy the fastest speeds. However, the technology shows the potential to be very impressive even though SSD for games has yet to gain maximum advantage.
It's difficult to deny the highest read speeds of up to 5,000MB/s that you receive with this particular SSD.
How do I Choose the Best SSD?
Companies with a rapidly growing demand for more efficient output and input (I/O) have driven the growth and use and types of SSD.
Because SSDs provide less latency than HDDs as well as a higher speed of operation, they are able to handle heavy reads as well as random workloads.
The lower latency comes from the capacity of flash SSD to instantly and directly read data from data stored.
Buying an SSD plays a vital role in order to enhance the performance of the system. It is important for you to check out certain factors before buying to enjoy for a long time.
Conclusion
There's also the question of whether the effort is worth it. If you're looking to expand the storage capacity of your laptop, but the chances of getting into the chassis are not good, It is recommended to check out our list of the best SSDs for laptops and the top external drives available for Mac the top external hard drives all around.