18 Sep

Posted By
0 Comment(s)
3812 View(s)
Tape libraries or tape-drive are long-term storage devices or backups. It is a major capital expense, and there are many factors you can consider while buying. There are 10 Best Tape Libraries available for your devices.
In a certain context, tape libraries are a step up dome time containing more step up from autoloaders. It's a robotic arm used to move the tape libraries, usually a single tape drive at a time.
For a business that doesn't need much capacity, autoloaders are a better step up from a single tape drive directly. But we need to use autoloaders to do a tape library's job.

What is a Tape Library?
It is high-capacity storage used for saving data, retrieving, reading, and writing whenever needed to tape cartridges. It contains racks and multiple tape drives with a robotic mechanism used to change tape cartridges. Hence this defines the tape library.
A filling type used for RF or Barcode scanner allows reading the tape library to find the correct tape.
A tape library is a computer storage device that contains one or more tape drives. One best example is IBM 3850 Mass Storage System (MSS), announced in 1974.
Key Features of Tape Libraries
It is the storage device that has been used for data storage since the 1950s. Maybe the usage is old and outdated, but it reminds me of the relevance in modern data centers. Below are some key features of the tape libraries.
Capacity
Cost
Scalability
The longevity
Efficiency
Portability
Security
Capacity
It has a large storage capacity that the device can provide. The capacity of storage of recent tape mediums is consistently being increased to satisfy the demands
With tapes, you'll get access to high- capacity of Tape storage which comes during a rather small physical package.
Cost
Compared to cloud and other backups with a tape library it's a much costly and highly affordable option. It provides the option to save data in offline mode, Cost of tape storage therefore less and maintenance. it's improper to convert legacy data based on the value of time, money.
Buy Refurbished Tape Libraries at less price at Xfurbish.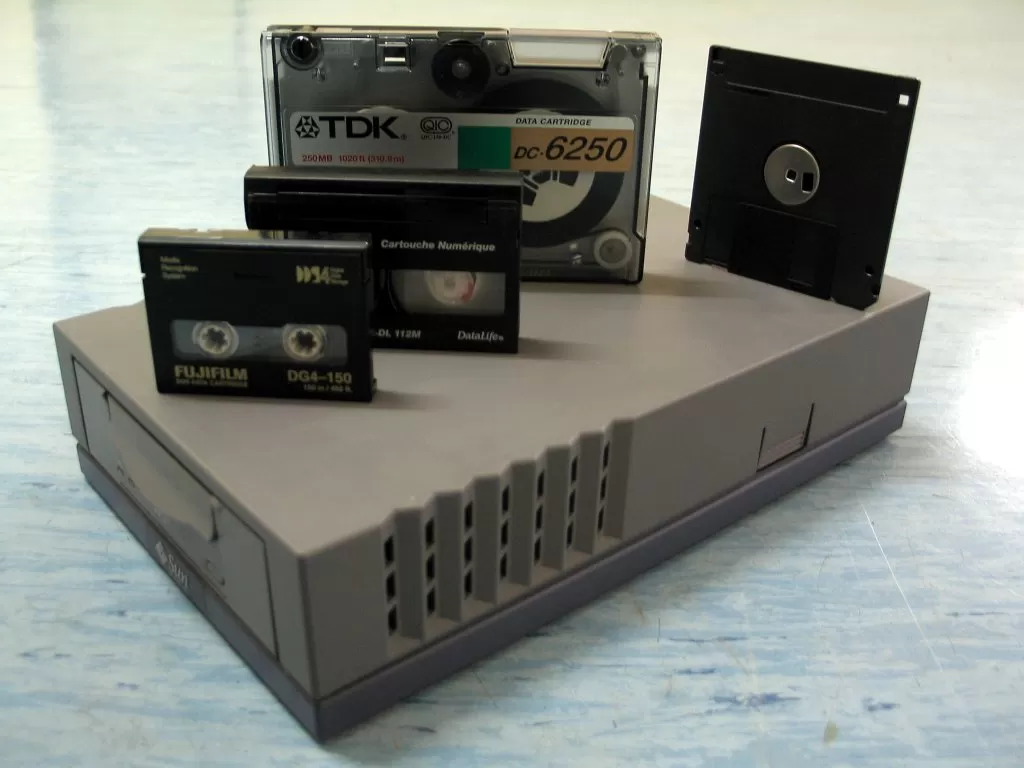 Scalability
It is easy to figure out the tape backup infrastructure by buying new tape drives and adding them to the library.
On the other side, you pretend to grow the capacity of disk-based storage. Hence you need to buy additional space, which is expensive.
The longevity
The longevity of tapes is the main reason why tape backups are still widely employed by large enterprises. If maintenance is done properly, it can store 30 years or maybe more. The tape backups offer long-term retention of important data and ensure high stability.
Efficiency
Tape or cloud storages are basic storing devices which is accessed frequently. To perform regular data backups and ensure a successful recovery, devices need to operate 24/7.Because of this continuous usage, it is considered oneof the primary sources of energy consumption in modern data centers.
Portability
Once you complete the data to tape cartridges, you can pick them up and transport these backup tape units. Therefore potential threats to stored data can be easily collected and transported to more secure locations. To transfer the cloud storage, you need to transfer a large amount of data over a network.
Security
Data protection against ransomware or malware in the tape libraries is the best lucrative option for many organizations. Security is one of the most important features or factors to be considered.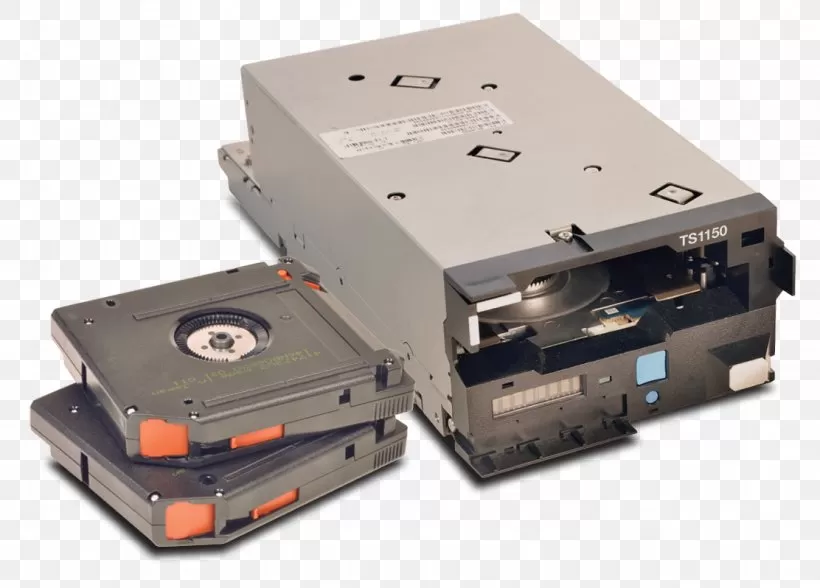 10 Best Tape Libraries
Here we are going to discuss the ten best tape libraries and their features and specifications.
Quantum Scalar i40
Sony LTO 4 Ultrium
Fujitsu Storage Eternus LT20 S2
Oracle Corp Tape Library
IBM TS4300 Tape
HP MSL2024 Tape Library
Dell T70PF LTO4 SAS Drive
Tandberg Data Magnum Lto Ultrium
Quantum i500 4 x LTO3 8-00405-01
HP StorageWorks MSL6030
Quantum Scalar i40
The tape library comes with two LTO-5 tape drives, 25 slots, and a native FC 8Gb/s connector, which is easy at entry-level for the growing storage needs of small-sized businesses and remote offices of larger enterprises. It saves time by simplifying everything from initial set-up and ongoing management to adding capacity over time.
37.5TB native capacity
75TB compressed
Up to 140MB/s performance
280MB/s(Compressed)
Sony LTO 4 Ultrium
It is a type that provides a native capacity of 800 GB in model LTX800G. Provide A good magnetic device, high thermal stability, and maximal performance with improved dispersing technology for better magnetic particles.
800GB native/1.6TB(compressed).
Transfer rates of 120MB/s native 240MB/s(compressed).
Dimensions (mm): 102.0 x 105.4 x 21.5.
TAPE LENGTH: 820 m Cartridge.
Fujitsu Storage Eternus LT20 S2
It Boosts the Capacity and Performance of storage without increasing your footprint. Fujitsu Storage delivers 252 MB/sec and 5 TB, native, making it ideal for the data centers with growing data volumes.
High 5 TB capacity and Up to 252 MB/sec native.
25% more capacity than any other tape.
Protects your data with broad compatibility.
Enhances security.
Ensures data protection with encryption support.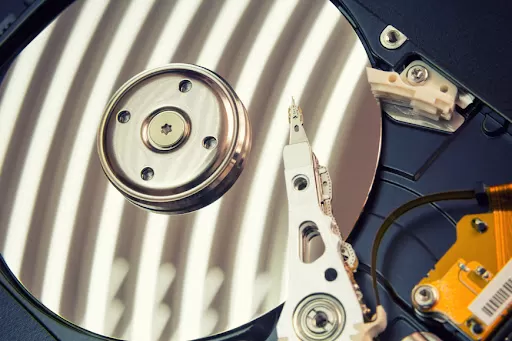 Oracle Corp Tape Library
It ensures user-friendly and safe backup and archiving and saves time and money. Oracle Corp Tape Library 100% high data security and fulfills compliance regulations, and decreases the error rate.
Ultra-compact, cost-effective solution with up to 240 TB.
Very easy tape automation
Remote operation requires no local expert skills
A High-Density a utoloader
Decreases the error rate of backup processes
Data security with hardware encryption
WORM support fulfill compliance regulations
IBM TS4300 Tape
It's high density, scalable, easy-to-manage designed for data security for the long term, helping reduce costs associated with data center-space and utilities. IBM TS4300 Tape enhances modern data protection, which helps to meet security and compliance requirements.
Best design for scalability.
Security
Compatibility with the latest technology
A fast and simplified way of development
HP MSL2024 Tape Library
HP MSL Libraries support LTO-8 Ultrium 30750, allowing for higher capacity per library footprint. HP MSL LTO-8 offers a compressed capacity of 30 TB per cartridge and 300 MB/s native transfer rate per drive.
HPE MSL2024-4048 allows to manage, configure the library across the room or the globe and manage multiple HPE storage.
Dell T70PF LTO4 SAS Drive
Dell LTO4 technology offers upto 800GB native capacity with a transfer rate of 432GB/hr. It has a 3 GB SAS interface type, the PowerVault LTO-4-120, with a high maximum transfer rate over the traditional SCSI.
Drive type: LTO-4
Storage Capacity: 1.6TB(compressed 2:1)
Native transfer/ Encryption type: 120MB/s; 432GB/hr & AES 256-bit
Tandberg Data Magnum Lto Ultrium
Tandberg Data Magnum Lto Ultrium 224 2x24 Tape Library of model no 1014731 270052-500. Comes with a power cord pulled from a good working environment., it is a magnum 2x24, with Black color, Write Speed: 2x, it is Compatible With: industry-standard multi-sourced LTO media, Brand: Tandberg
Retains up to 643 TB of data.
Enclosure Type Rack-mountable - 14U
Removable Media Capacity 82
Max Supported Drives 6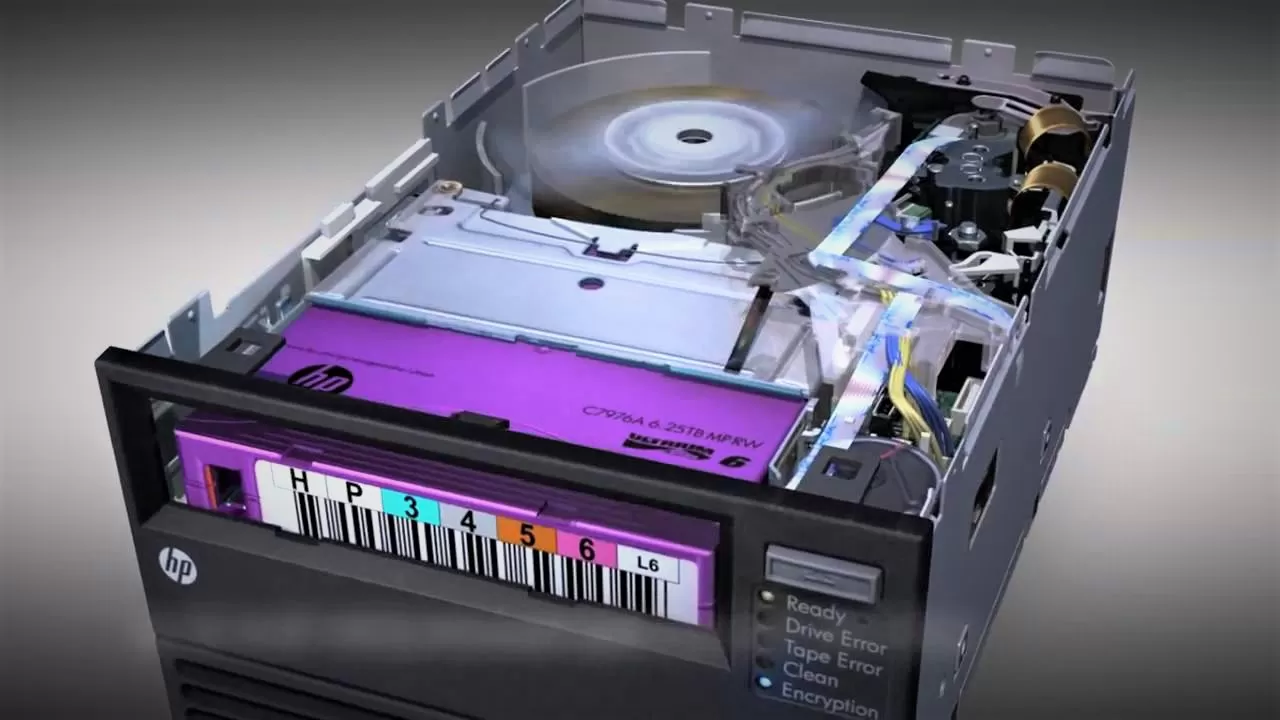 Quantum i500 4 x LTO3 8-00405-01
Relational and Proactive remote diagnostics through an innovative software layer. Enhanced ways or solutions to secure your data.
Common services are provided across disk and tape solutions, with rack-mount design for easy and flexible installation options.
Retains 643TB of data.
Enclosure Type Rack-mountable.
Removable Media Capacity of 82.
6 Supported Drives.
Supported Tape Drives LTO Ultrium 2 & Ultrium 3.
With a Barcode reader.
Built-in Device Touch screen.
HP StorageWorks MSL6030
HP StorageWorks MSL6030 provides center backup during a single automated device, freeing valuable technical resources for strategic work. These tape libraries are ideal for medium to large IT networks, with or without SAN, getting uncertain data growth.
30 Cartridge slots included
Ultrium 960 drives supported
Max 2 drives per unit
Max capacity per unit 24TBhttps://support.hpe.com/hpesc/public/docDisplay?docId=c01803095&docLocale=en_US
Conclusion
Above, we are talking about the feature of tape libraries' specifications and many more. Also, about the 10 best tape libraries. Now, this blog will help you to understand the best tape libraries to consider while buying. This blog will help you to check out the different factors and specifications for tape storage.
Therefore we believe that we have conveyed your message through the above blog and cleared all the doubt and confusion while buying.