07 Sep

To start with, we will discuss Blade servers vs Rack servers. Whereas the rack server is an independent server installed in the case, the blade server works in one server case.
When it comes to cabling massive network connections, servers are usually considered to manage these networks effectively. The servers are classified into three types: Rack, Tower, and Blade servers with distinct features.
To define both, the servers are said to be the network servers. The most significant difference is installing where a rack is a standalone device where blades are several devices.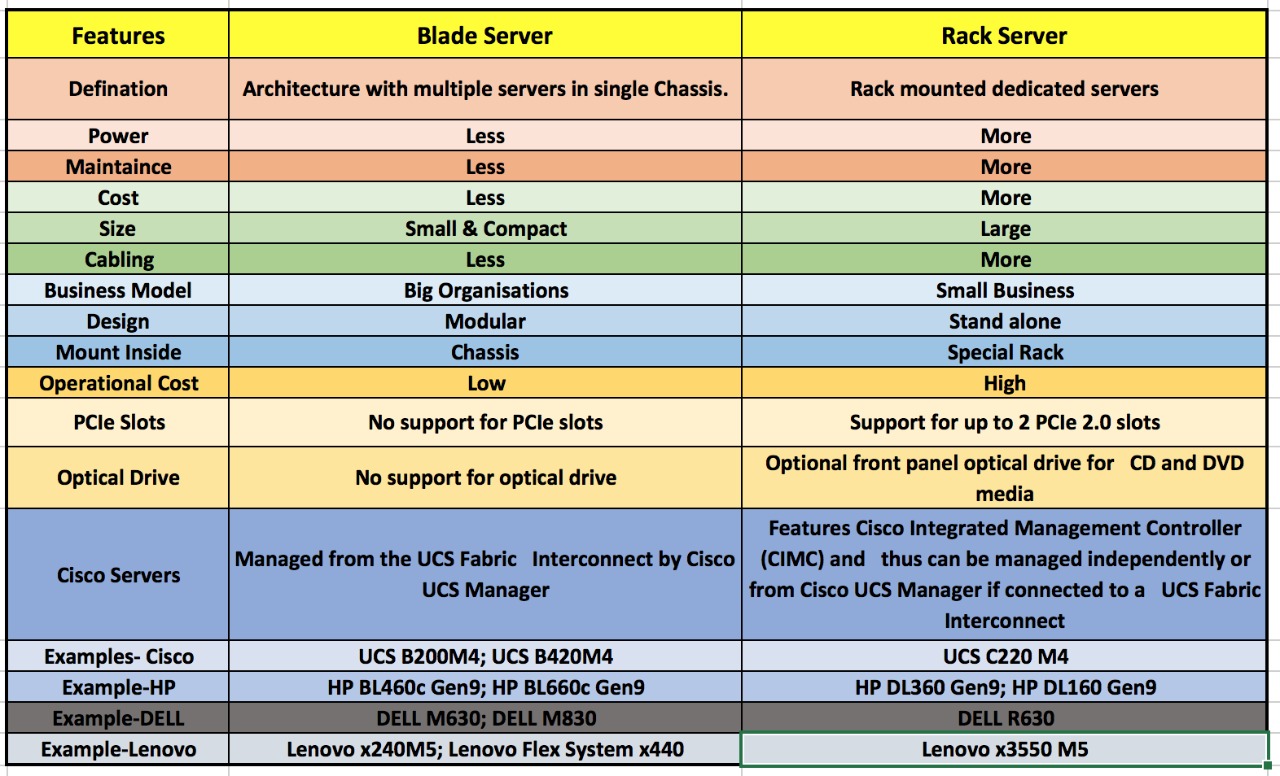 What is a Blade Server?
The blade server is structured like a box-type structure with multiple compartments, defined as server blades. Server blades help organize data based on the necessity of how the server blade comes into the picture.
All the blades come with a processor with memory and a network controller. Other than the controller, one can find input and output ports to maximize the element while setting up.
Blade servers are defined as a high-density server; it is a compact device containing a computer used for management. Hence these are defined as blade servers.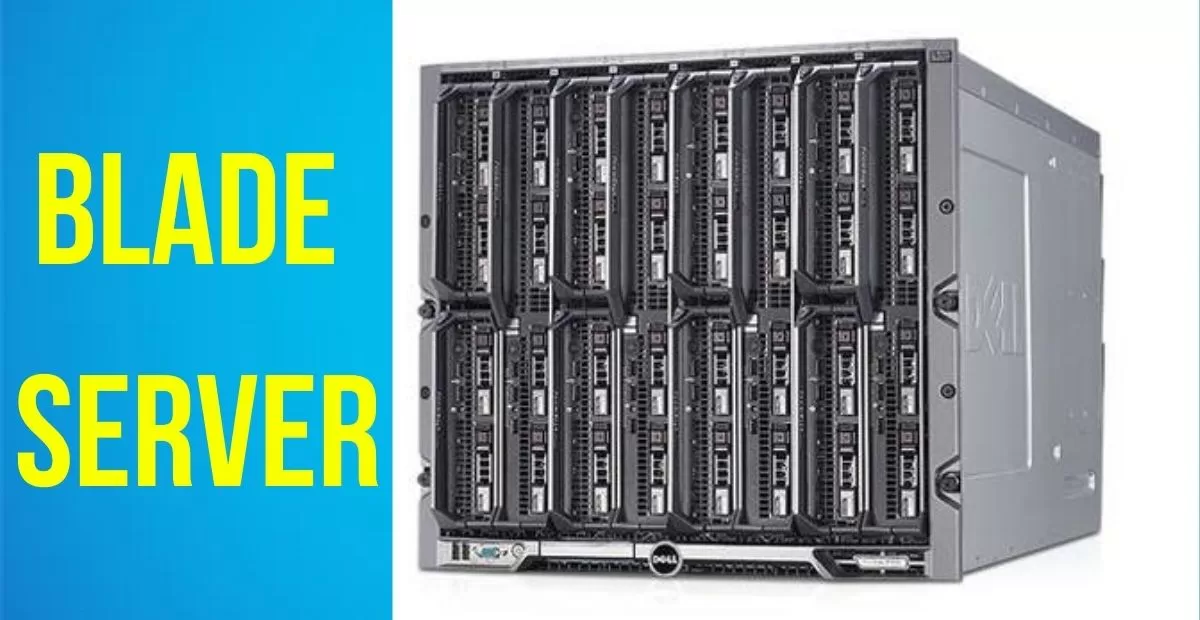 Benefits Of Using Blade Servers
The blade server offers many benefits. It is essential for every user to take the maximum mileage of the server at the time of installations. Therefore here are some of the benefits of using the blade server.
Comes with an excellent cooling mechanism.
Management supervision.
Seamless proper movement within a rack with minimal wiring.
Has the lowest power consumption.
Consolidation of storage.
Compact and small in size.
High-trust with compatibility in storage.
It requires less cabling.
We offer easy and best installation.
Offers a tremendous and centralized system of management.
Blade Server Brands
Below are some of the best and good blade server manufacturing brands and their specifications:
Dell
It offers an extensive blade server offering from the familiar PowerEdge line. An M710HD blade server is an enterprise-class, half-height system that is the perfect type. It features very high throughput using SSDs or SAS disks. Hence finally, it is the best brand to choose.
Cisco
Probably you will be surprised to know that Cisco manufactures and supports blade servers. Mainly the Cisco UCS B230 M2 Blade Server might be what you're looking for in a high-performance blade server. It can hold up to two hot-swappable SSDs to each blade.
IBM
It provides the best lineup in 11 systems deep in both complete and half-height formats. It is best and sufficiently impressive for its overall performance. The type PS704 has 32,3 GHz POWER7 processor cores integrated quad ethernet ports. Hence IBM has a wide variety of blade servers.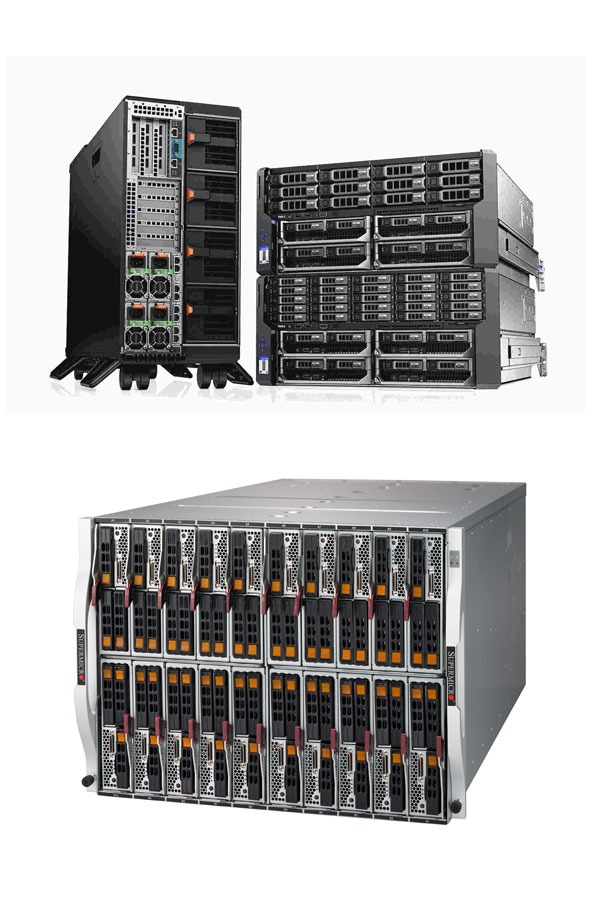 What is a Rack Server?
A rack mount server or rack-mounted server is designed to be situated in a rectangular structure called a rack. It is generally used in medium and large-scale companies. Therefore the servers are rectangularly placed one after each other known to be Rack Servers.
These servers are typically used to save space without compromising quality which is available in different capacities for various computers. It is manufactured with a proper cooling system for no interruptions.
The price of these servers is reasonable as they perform as servers in an installed framework. The rack may contain many hardware mounting in slots known as bays; hence it is called rack servers.
Benefits of using Rack Servers
The benefits of rack servers play a vital role since it helps to choose the correct server for your company. Many companies prefer to use rack servers since it helps them enhance performance without consuming a lot of space.
Rack Server Brands
Below are some of the best and good rack server manufacturing brands and their specifications
Cisco
UCS(unified computing system) C-Series servers are 3rd Gen AMD EPYC processors that include 32-DIMM slots, 8TB capacity, and Raid Control. This server fits an array of tasks, including storage, I/O intensive applications, and high-performance computing. Hence this is the best brand to choose.
Dell
This series is ranked in no.1 of Dell-EMC-PowerEdge rack servers, offering the 24-NVMe drivers and 8-PCIe 4.0 slots. Designed to control and manage the demanding workloads ranging from database analytics to AI-Ml for general-purpose server boost the acceleration.
Lenovo
It is a trustworthy brand, whereas it is a better option if you're looking for a high-end server with excellent storage capacity. It scored very well in the benchmark tests for single-thread in intensive applications.
Conclusion
Now that you know the comparison between Blade servers vs Rack servers, choose which to consider. Therefore knowing all the facts, it isn't easy to frame out which is the best server since both servers have their benefits and use in functionalities and working.
It is wholly based on your needs and layouts of your physical space along with electricity. Therefore we believe that we have conveyed our discussion that will help to consider the type of server you want.