26 Oct

Posted By
0 Comment(s)
3180 View(s)
Best Projectors in India are generally classified based on various factors.
With new inventions and discoveries, the technology improves, which provides convenience and ease to work in any field
Generally, improvements in electronic gadgets provide us with many features and options, thus giving us easy and fast work capacity.
Projectors can be counted as one of them, knowing that they form an essential part of work.
These projectors may be seen in many places such as schools, offices, auditoriums, conference rooms, movie theatres, etc
Different types of projectors are used in different workplaces which makes these projectors have a large variety and options.
What are Projectors?
A projector is an output device that projects a digital image on a screen displayed through rays of light.
These are the best projectors that can be used as alternatives to monitors or TVs, which give a display of enlarged size to many people.
The first digital projectors were invented in 1984 by Gene Dolgoff though slide projectors existed before them.
Projectors project rays of light and produce images or videos of any size on opaque screens like white screens or walls.
Advanced variety of Projector Spares that support wifi and Bluetooth along with conventional HDMI, USB, VGA ports, and many other accessories.
It gives advantages and features of projectors for a comprehensive and better view, easy installment, and tends to have less strain on the eyes.
Types of Projectors
Different types of workspace require different kinds of projectors which give a variety and price of projectors options and their advantages.
LED Projector
LCD Projector
DLP Projector
DLP Projector
4K Projector
Nebula Projector
LED Projector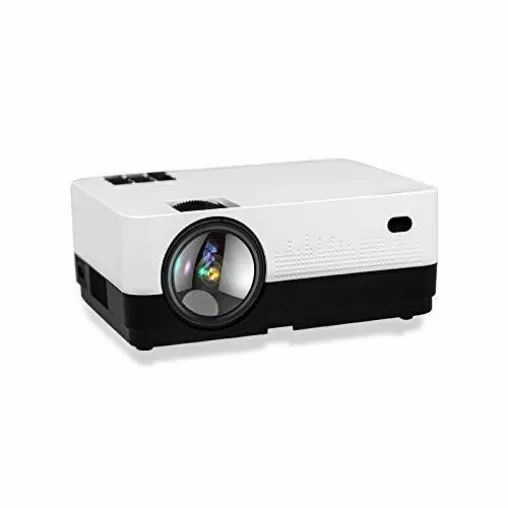 LED projectors use LED lamps as a light source which works on the principle of electroluminescence.
They have an array of RGB lamps combined to produce high-quality images or videos and less sound emission.
These kinds of projectors have less power consumption along with longer lamp life than other projectors.
This projector features a fast and easy setup and therefore, it is used as a conference room, school, home theatre projector.
LCD Projector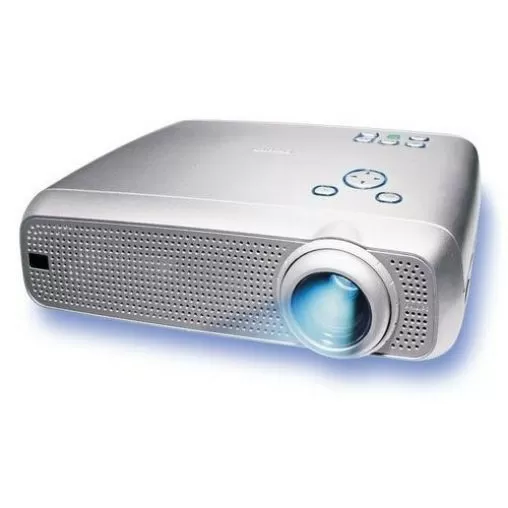 These are commonly used projectors; LCD or liquid crystal display is found in many TVs, monitors used in projectors.
They use multiple elaborate steps, which have RGB Lamps that produce colorful images.
LCD projectors are lighter and more efficient and produce more bright images than any other kind of projector.
These kinds of projectors tend to produce more sharp, focused images with more vibrant and clear output. So, they are often used in schools, home theatre, and presentations.
DLP Projector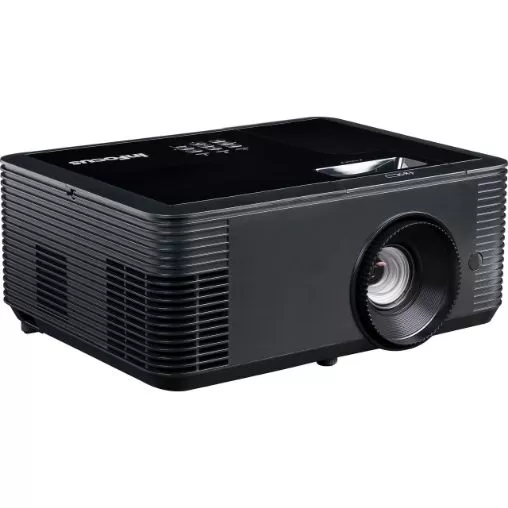 DLP or digital light processing projectors use front and back projection using microscopic mirrors to give colored images.
Millions of chips are used to give such projection providing a colorful and clear image in these projectors.
These types of projectors provide vibrant and high-contrast images because of the chips.
They have a high-resolution display with less power loss and sharp images.
4K Projector
As the name suggests, these projectors tend to have 4K resolution using DLP chips and a USB hardware interface.
4K projectors have options of wifi, Bluetooth, and USB along with conventional input connections.
Hence, these types of projectors are often seen as home theatre projectors and office projectors.
Nebula Projector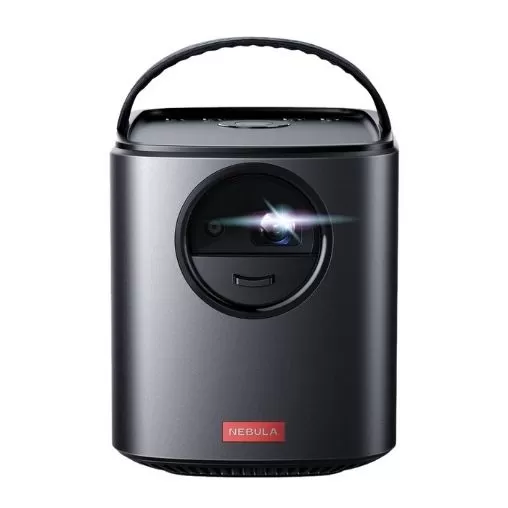 Nebula projectors are one of the advanced types of projectors because it provides many facilities over any other type.
These have an inbuilt system to stream and speaker, making a proper place in a home theatre.
This projector can have a resolution of up to 1080p and Android features that can be operated through HDMI cable or wireless medium.
The projector makes a good choice for personal use because they are smaller in size.
Check Refurbished Projectors and their prices online in India.
10 Best Projectors in India
Buying any projectors depends on its advantages and facilities provided by it. Moreover, we see many aspects of a projector before considering buying it.
Epson EH-TW650 home projector
XGIMI H2 LED home projector
Mini LED projector
Sony MP-CD1 compact pocket-size mobile projector
Epson EB-S41 SVGA projector
BenQ W1050
EGATE i9
LG PH30N Cinebeam HD LED projector
Visitek V6 LED projector
LG Electronic LGPF50KG LED projector
These projectors are some of the best Projectors in India because of their popularity and the options provided by them.
Epson EH-TW650 home Projector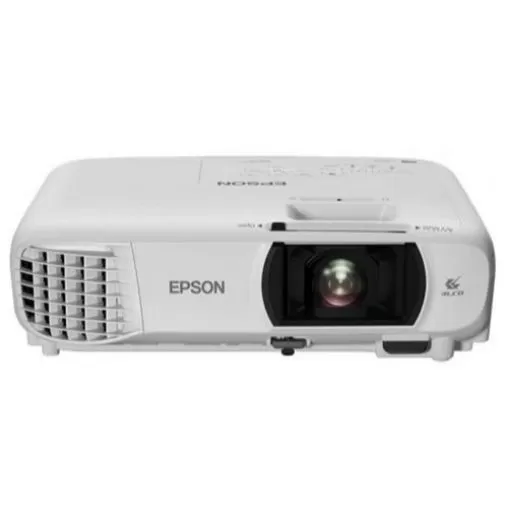 This Epson projector is one of its types of projector because of its quality and features.
It has an inbuilt wifi system to connect from anywhere along with a 2W speaker.
This projector has a long shelf life of 7,500 hours of the lamp.
This LCD projector has a new 3LCD technology that gives a bright image in a bright room.
Along with a wifi system, this projector has 2 HDMI ports to support a wired connection.
Though with many pros, it has high noise and massive power consumption.
Epson EH-TW650 home Projector Rs. 95,999
XGIMI H2 LED Home Projector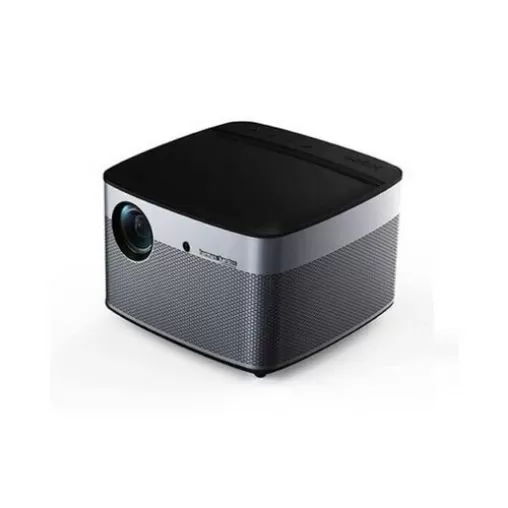 This LED projector also makes a good choice for home theatre because it is available in the 4K version.
Along with the HDMI port, it also has an option for wifi and Bluetooth connection.
It uses DLP display technology to give high-quality images, audio, and HD quality.
With a longer lamp life, this projector has a remote control option and costs Rs 1,12,999/-.
XGIMI H2 LED Home Projector cost - Rs 1,12,999/-.
Mini LED Projector
These Mini projectors have LED lamps hence have high-quality and high-resolution images.
It has an easy and fast manual setup because it has a small size and compatibility.
These projectors do not have a wireless option but connect via HDMI, VGA, AV, and USB ports.
This projector has an adjustable lens and a long shelf life, hence it makes a good choice for an office projector.
Mini LED Projector cost starts at - Rs 12,941/-
Sony MP-CD1 Compact Pocket-Size Mobile Projector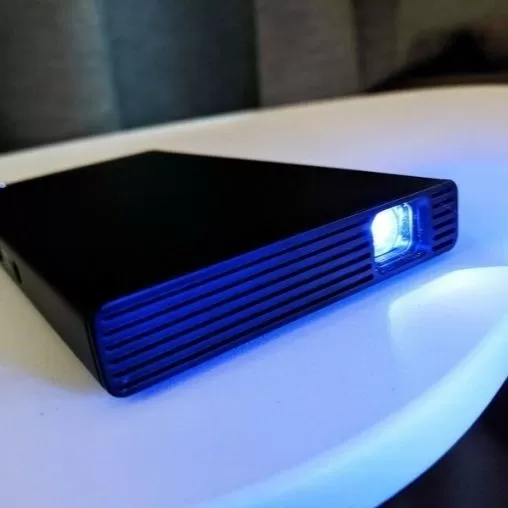 Sony produces some of the best projectors in India with top-notch performance. The Sony projector gives high resolution with vibrant colors because it comes with DLP Technology.
With easy setup and fast, this projector is so small that it can fit in a pocket.
It provides a wide range of displays and has a brightness of 105 ANSI lumens.
A lithium battery supports this projector for 2 hours of backup along with wireless connectivity.
Sony MP-CD1 Compact Pocket-Size Mobile Projector price - Rs 28,500/-
Epson EB-S41 SVGA Projector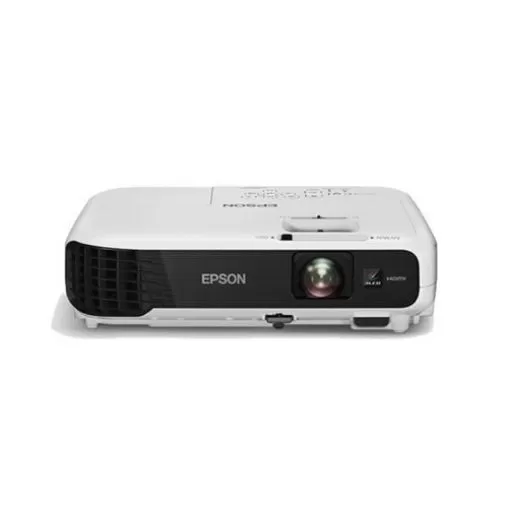 Another Epson projector makes its place in the list; this projector has an LCD technology which gives better quality and colored images.
It has a long lamp life of 10,000 hours with a wide range of 350 inches for a better view.
These projectors tend to spend less power and hence are energy efficient and support audio, video, HDMI, USB-A, USB-B ports.
This projector makes it a good choice for office, personal uses.
Epson EB-S41 SVGA Projector costs - Rs 29,197/-
BenQ W1050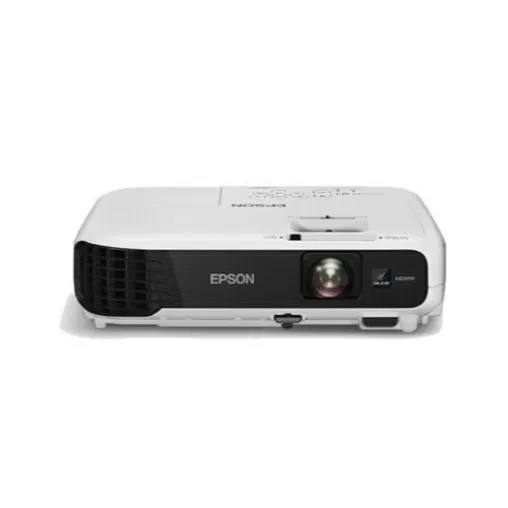 This projector comes with a DPL technology; hence it gives high-end clarified and bright projection.
It provides easy wired connectivity but does not have wifi or any other wireless systems.
This BenQ projector has a max brightness of 2200 lumen hence much more than an LCD projector.
With easy manual connectivity hence a good choice for home theatre and office projectors.
BenQ W1050 Cost - Rs 59,990/-
EGATE I9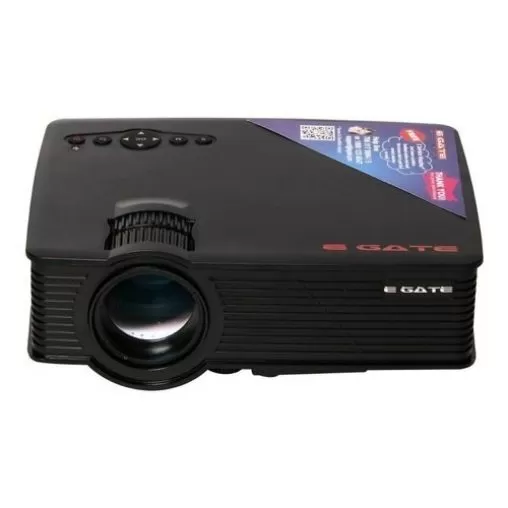 This Agate projector has the advantage of a comprehensive display of 120 inches for a better view.
The in-built speaker and SD card support system is a good choice for gaming and personal projector.
This projector has high durability to physical and electrical jolts
But with many pros, this Egate projector does not have a wifi connecting system.
EGATE I9 affordable price - Rs 8,490/
LG PH30N Cinebeam HD LED Projector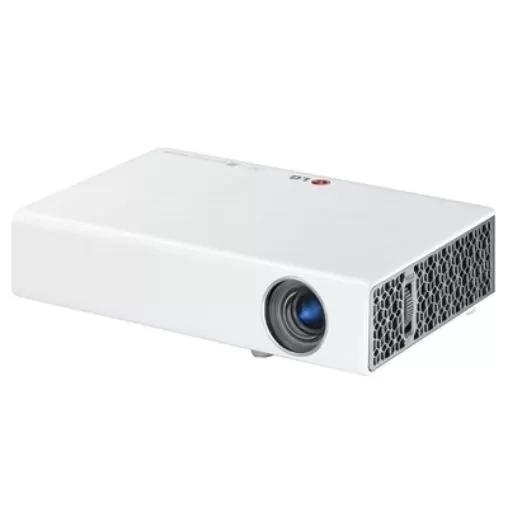 With a high screen resolution, this LG projector has LED lamps which give an HD quality.
This projector comes with wired and wireless connecting options making it portable and user-friendly.
With a power usage of 240V and a lithium battery, this projector comes at Rs 45,894/-. This is one of the best projectors in India based on the Raid battery performance.
Seeing the pros and cons, this type of projector is suitable for home projectors.
LG PH30N Cinebeam HD LED Projector price - Rs 45,894/-
Visitek V6 LED Projector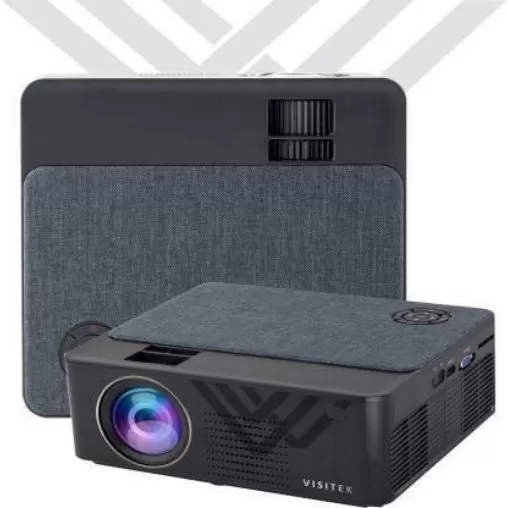 With a 210 inches best display and remote-controlled option, this projector is a good choice for office projectors. This is one of the best projectors in India for office purposes due to Miracast Technology.
It comes with a quad-core processor and an android os which gives fast and efficient work.
This projector has a full HD display with a brightness of 3300 lumens and a contrast ratio of 2000:1.
It also has an in-built speaker and wireless and wired connectivity options.
Along with many pros, this projector is budget-friendly and comes at Rs 11,990/-
Visited V6 LED Projector comes under price - Rs 11,990/-
LG Electronic LGPF50KG LED Projector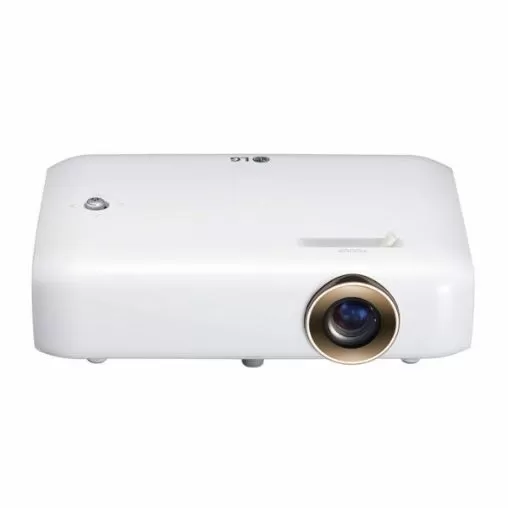 With a portable design and HD display, this is one of the best projectors in India. The LG projector has a contrast ratio of 100,000:1 to offer the best experience.
It comes with a LED lamp hence has a vibrant, clarified, and colorful display.
It has a brightness of 600 lumens and a comprehensive display of 100 inches to give a more extensive and better view.
With a wireless and a USB-C along with the conventional wired options.
Even though this LG projector has many features and benefits, it comes at Rs 74,205/-
LG Electronic LGPF50KG LED Projector price - Rs 74,205/-
Conclusion
The projectors mentioned above are among the best projectors in India because of their benefits over any other projectors.
These projectors have different options and qualities, which makes them a prior choice to specific works.
Any projector cannot be used in any workplace; it depends on qualities and options that make a difference.
It depends on whether you choose a home theatre projector or an office projector and type of projector.
There are thousands of options available to rely on, but it is important to choose any of the best projectors in India after knowing its pros and cons.