General
Condition
New
Warranty
30 Days
Part Number
HP 430 G6 Touchpad Palmrest
Model
HP 430 G6 Touchpad Palmrest
Compatibility
HP Probook 430 G6
HP ProBook Touchpad 430 G6 Palmrest
HP ProBook Touchpad with Palmrest is compatible with HP 430 G6 Series. Buy now and get 30 days warranty options and shipping all over India.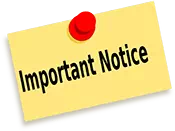 Note: Please check the pictures and description carefully before buying. If you have queries Call 9090907035
Remember :
Replace your faulty Casing/covers,100% replacement, and high quality.
Please check the pictures to make sure that our product is exactly the same as yours before you place the order.
Product Condition: Brand New and same quality as the original ones.
All our spares are security marked to prevent any wrongful returns.
No installation instruction included. Installing this item is NOT EASY, it would really need Technical Skills and Tools - Please seek Professional Help. We will not be accountable or liable for any misuse, tampering, incorrect installation on your unit.
HP Touchpad Palmrest Price List
| Brand | Product Name | Condition | Price | Action |
| --- | --- | --- | --- | --- |
| HP | HP 15-AY 250 G5 Palmrest Touchpad Keyboard 855027-001 | New | 3599 | Buy |
| HP | Genuine HP 14-BA Series Palmrest Backlight Keyboard | New | 3850 | Buy |
| HP | HP 15BS Palmrest Tpad With Keyboard Matt Black | New | 3850 | Buy |
| HP | HP Pavilion 15-AU007TX Touchpad Keyboard Palmrest | Refurbished | 4500 | Buy |
| HP | HP 15-BS180TX Black TouchPad Palmrest Keyboard | Refurbished | 2700 | Buy |
| HP | HP Pavilion 14-AL Palmrest Touchpad Backlit Keyboard | New | 3799 | Buy |
| HP | Genuine HP Omen 15-AX Palmrest Backlit Keyboard Touchpad 859735-001 | New | 4500 | Buy |
| HP | HP Probook 6470b Palmrest without Touchpad | New | 3650 | Buy |
| HP | HP Pavilion 14-AL Palmrest Touchpad with Backlit Keyboard | New | 4800 | Buy |
| HP | New HP NX7400 Touchpad Palmrest 417518-001 | New | 1350 | Buy |
| HP | Refurbished HP NX7400 Touchpad Palmrest 417518-001 | Refurbished | 1350 | Buy |
| HP | New HP EliteBook 840 G2 Bottom Base Case 779684-001 | New | 1350 | Buy |
| HP | Refurbished HP EliteBook 8460p Touchpad Palmrest 643735-001 | Refurbished | 1350 | Buy |
| HP | New HP G62 Series Touchpad Palmrest 3SAX2TATPD0 | New | 1350 | Buy |
| HP | HP Compaq Touchpad Palmrest 538446-001 for CQ510 CQ515 | New | 1350 | Buy |
| HP | HP 450 455 1000 Palmrest Touchpad Grey Black 693296-001 | New | 2500 | Buy |
| HP | HP ProBook 4440s Mouse Button Board and Bracket W/Cable 56.17532.011 | Refurbished | 847 | Buy |
| HP | HP G6-2000 G6-2321DX Internal Touchpad Palmrest Wired Touchpad 684177-001 | Refurbished | 1800 | Buy |
| HP | HP 240 G3 14R Touchpad Palmrest Black | New | 2400 | Buy |
| HP | Genuine OEM HP 14-G 14-R-S 240 G3 245 G3 246 G3 palm rest upper top cover touchpad key switch small plate C shell white 758911-001 | New | 2400 | Buy |