General
Condition
New
Warranty
30 Days
Part Number
HP 15-AU117TX Bottom Cover
Model
HP 15-AU117TX Bottom Cover
Compatibility
HP Pavilion 15-AU117TX Laptop
HP Laptop Parts and HP Bottom Base Cover for Pavilion 15-AU117TX
Once the Laptop Parts is damaged, you cannot buy a new laptop. Instead, you can buy Laptop Parts.
Xfurbish Provides HP Laptop Parts and HP Bottom Base Cover at the best price in India.
HP Laptop Parts and Bottom Base Cover is compatible with HP Pavilion 15-AU117TX
Here new HP Laptop Parts are comfortable to replace with damaged parts and it is cost-efficient and durable.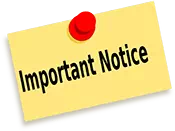 Note: Please check the pictures and description carefully before buying. If you have queries Call 9090907035
Remember :
Replace your faulty Casing/covers,100% replacement, and high quality.
Please check the pictures to make sure that our product is exactly the same as yours before you place the order.
Product Condition: Brand New and same quality as the original ones.
All our spares are security marked to prevent any wrongful returns.
No installation instruction included. Installing this item is NOT EASY, it would really need Technical Skills and Tools - Please seek Professional Help. We will not be accountable or liable for any misuse, tampering, incorrect installation on your unit.
HP Casing/Cover Price List
| Brand | Product Name | Condition | Price | Action |
| --- | --- | --- | --- | --- |
| HP | HP Mini 110-1000 LCD Rear Case with Front Bezel 6036B0054201 | Refurbished | 1350 | Buy |
| HP | HP Pavilion DV9000 LCD Back Top Cover Black 432957-001 | Refurbished | 1750 | Buy |
| HP | HP DV6-3000 Series Front Bezel DQ6Y15G0300 | Refurbished | 1785 | Buy |
| HP | HP 500 510 530 LCD Rear Case Front Bezel AP01J000100 | Refurbished | 1700 | Buy |
| HP | HP 4530S 4535S Palmrest Touchpad 646251-001 | Refurbished | 1770 | Buy |
| HP | HP 430 LCD Front Bezel 646661-001 | Refurbished | 1770 | Buy |
| HP | HP Compaq Presario CQ45 LCD Back Cover 685078-001 | Refurbished | 1750 | Buy |
| HP | HP Pavilion M4-1000 Series Bottom Base Case 6070B0654901 | Refurbished | 1775 | Buy |
| HP | HP Pavilion G6-1000 Series Palmrest Touchpad 646384-001 | Refurbished | 1775 | Buy |
| HP | HP Envy SleekBook6-1000 Series Palmrest Touchpad AM0QL000610 | Refurbished | 1775 | Buy |
| HP | HP Envy SleekBook6-1000 Series LCD Back Rear Case 692382-001 | Refurbished | 1775 | Buy |
| HP | HP Pavilion DV6-6000 Series Palmrest Touchpad RIT3LLX6TP103 | Refurbished | 1775 | Buy |
| HP | HP Pavilion DV6-3000 Series Palmrest Touchpad 3LLX6TATP20 | Refurbished | 1775 | Buy |
| HP | HP Pavilion Dv6000 LCD Rear Case DQ6AT8A0101 | Refurbished | 1775 | Buy |
| HP | HP Pavilion DV5t-1000 Bottom Base Case 6070B0435401 | Refurbished | 1775 | Buy |
| HP | HP Compaq CQ40 LCD Back Rear Case AP03Y000500 | Refurbished | 1775 | Buy |
| HP | HP Compaq 510 Bottom Base Case 538444-001 | Refurbished | 1775 | Buy |
| HP | HP ProBook 4420S LCD Back Rear Case EASX6005010 | Refurbished | 1775 | Buy |
| HP | HP Compaq 420 LCD Rear Case with Front Bezel 6070B0433001 | Refurbished | 1775 | Buy |
| HP | HP Compaq 420 Front Bezel Cover 605756-001 | Refurbished | 1775 | Buy |