General
Condition
Used
Warranty
30 Days
Part Number
04F55W, 4F55W
Model
04F55W
Compatibility
Dell Inspiron 15 3565 3567
Dell Inspiron Palmrest 04F55W for 15 3565 3567 Series
This is the Dell Inspiron Palmrest of 4F55W or 04F55W model is good quality and comes with warranty.
Compatible model for Dell Inspiron Palmrest
Dell Inspiron 15 3565
Dell Inspiron 15 3567
Dell Inspiron Palmrest Touchpad Assembly Part Number
4F55W

04F55W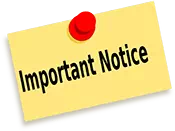 Note: Please check the pictures and description carefully before buying. If you have queries Call 9090907035
Remember :
(1.) Replace your faulty Casing/covers,100% replacement, and high quality.
(2.) Please check the pictures to make sure that our product is exactly the same as yours before you place the order.
(3.) Product condition: used/refurbished and same quality as the original ones.
(4.) All our spares are security marked to prevent any wrongful returns.
(5.) No installation instruction included. Installing this item is NOT EASY, it would really need Technical Skills and Tools - Please seek Professional Help. We will not be accountable or liable for any misuse, tampering, incorrect installation on your unit.
Dell Touchpad Palmrest Price List
| Brand | Product Name | Condition | Price | Action |
| --- | --- | --- | --- | --- |
| Dell | Dell Inspiron 15 5576 5577 palmrest with touch pad Top Cover | Refurbished | 2500 | Buy |
| Dell | Dell Inspiron 1525 Touchpad Cover | New | 2059 | Buy |
| Dell | Laptop Touchpad Cover For Dell Latitude E7240 | New | 2876 | Buy |
| Dell | Genuine Dell Latitude E5470 Touchpad Palmrest Assembly PF12M 0PF12M | New | 1350 | Buy |
| Dell | Genuine Dell Latitude 5480 Palmrest Touchpad 0D6MDJ D6MDJ | New | 1450 | Buy |
| Dell | Genuine Dell Latitude 3480 Palmrest Touchpad MXY4P 0MXY4P 450.09Z06.0011 | New | 1350 | Buy |
| Dell | Genuine Dell Latitude 5480 Palmrest Touchpad 0NT1F3 NT1F3 | New | 1350 | Buy |
| Dell | New Dell Latitude 3490 Keyboard Without Touchpad Palmrest Assembly P8YTM 0MMC2D | New | 1550 | Buy |
| Dell | Genuine Dell Latitude 7480 Palmrest Touchpad 0HCW23 HCW23 | New | 2000 | Buy |
| Dell | Dell Touchpad with Palmrest 0NY7PC for Latitude 7280 7380 | New | 1650 | Buy |
| Dell | Dell Latitude E5440 Palmrest Touchpad | Refurbished | 1600 | Buy |
| Dell | Dell Touchpad Logic Card Mouse Button Mousepad 04HHPF for Dell Inspiron 15 3565 3567 | New | 1450 | Buy |
| Dell | Dell Touchpad Palmrest 0GRXWY for Inspiron M531R 5535 | New | 1600 | Buy |
| Dell | Dell Latitude7490 keyboard tray Plate 0JK36G | New | 7930 | Buy |
| Dell | New Dell Latitude 5490 5495 5491 Palmrest Touchpad 07K4V1 7K4V1 | New | 1550 | Buy |
| Dell | Laptop Touchpad Cover For Dell Inspiron V5558 | New | 2226 | Buy |
| Dell | Laptop Touchpad Cover For Dell Vostro V3558 | New | 2226 | Buy |
| Dell | Dell Latitude 7490 E7490 Palmrest Touchpad Assembly 0FXP90 | New | 1450 | Buy |
| Dell | New Dell Latitude E5570 Precision 15 3510 Palmrest Touchpad 0R4FXR R4FXR | New | 1450 | Buy |
| Dell | Dell Touchpad Palmrest 02JFYC for Latitude 7280 | New | 7930 | Buy |