General
Condition
New
Warranty
30 Days
Part Number
06GDMP, 6GDMP
Model
06GDMP
Compatibility
Dell Precision 15 7510
Laptop Features
Interfaces
USB ports, Audio ports, and SD Card Reader
Circuit Daughter Board Dell for Precision 15 7510 I/O with Audio USB Ports 6GDMP 06GDMP
This is a Daughter Board Dell I/O circuit board with USB Interfaces, Audio Interfaces, and SD Card Reader slot laptop.
Circuit Daughter Board Dell is compatible with Dell Precision 15 7510
Part number of Circuit Daughter Board Dell
6GDMP, 06GDMP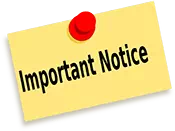 Note: Please check the pictures and description carefully before buying. If you have queries Call 9090907035
Remember :
(1.) Replace your faulty Circuit board,100% replacement, and high quality. Each Circuit board is tested before shipping and is 100% working.
(2.) Please check the pictures to make sure that our product is exactly the same as yours before you place the order.
(3.) Product Condition: Brand New and same quality as the original ones.
(4.) All our spares are security marked to prevent any wrongful returns.
(5.) No installation instruction included. Installing this item is NOT EASY, it would really need Technical Skills and Tools - Please seek Professional Help. We will not be accountable or liable for any misuse, tampering, burnt, damaged, incorrect installation on your unit.
Dell Daughterboard Price List
| Brand | Product Name | Condition | Price | Action |
| --- | --- | --- | --- | --- |
| Dell | Dell Vostro 3450 14R N4110 Genuine USB Audio LAN Daugtherboard DAV02PI16E1 | Refurbished | 875 | Buy |
| Dell | Dell Vostro 3350 USB Ethernet SD DC Jack Daughterboard 48.4ID10.011 | Refurbished | 1070 | Buy |
| Dell | Dell Vostro V3400 USB Port Lan Port Daughterboard 48.4ES03.011 | Refurbished | 875 | Buy |
| Dell | Dell Vostro N5110 Power DC Jack USB VGA Board 48.4IF05.021 | Refurbished | 1200 | Buy |
| Dell | Dell Inspiron N4010 USB Audo Daughterboard DAUM8TB14F0 | Refurbished | 1070 | Buy |
| Dell | Dell Latitude E7440 Audio Jack USB Switch Board LS-9591P | Refurbished | 1070 | Buy |
| Dell | Dell Latitude E7240 Card Reader Board CN-0H2C8D | Refurbished | 875 | Buy |
| Dell | Dell Latitude E6510 Card Reader Board LS-5573P | Refurbished | 850 | Buy |
| Dell | Dell Latitude E6500 SD Card Reader Board LS-4042P | Refurbished | 875 | Buy |
| Dell | Dell Latitude E6500 Audio Firewire USB Ethernet Audio with Cable Daughterboard LS-4044P | Refurbished | 875 | Buy |
| Dell | Dell Latitude E6410 Power Button Board LS-5471-P | Refurbished | 875 | Buy |
| Dell | Dell Latitude E6400 Laptop Smart Card Reader CN-0J835F | Refurbished | 875 | Buy |
| Dell | Dell Latitude E6400 Audio USB Modem Ethernet Board JBL01 LS-3804P | Refurbished | 850 | Buy |
| Dell | Dell Latitude E5430 USB VGA Ethernet Card Reader LAN Board LS-7901P | Refurbished | 875 | Buy |
| Dell | Dell Latitude E5430 USB and Audio Port Board LS-7905P | Refurbished | 875 | Buy |
| Dell | Dell Latitude E5430 E5530 EC Express Card Reader Slot Card Daughterboard LS-790EP | Refurbished | 875 | Buy |
| Dell | Dell Latitude E5420 USB Port Audio Board CN-080Y9H | Refurbished | 875 | Buy |
| Dell | Dell Latitude E5420 Express Card Cage Board CN-09W3VX | Refurbished | 875 | Buy |
| Dell | Dell Latitude E4310 VGA LAN USB Board LS-5694P | Refurbished | 875 | Buy |
| Dell | Dell Latitude E5420 USB VGA LAN Port Daughterboard CN-63N3K | Refurbished | 875 | Buy |